It is a vast prison crouched in the middle of the great Soviet concrete bars of Dnipro. The Ukrainian authorities granted me permission to interview eight prisoners of war: five citizens of the self-proclaimed republic of Luhansk and three Russian airplane pilots. I will spend several hours chatting freely with them. The only condition: the discreet presence, in a corner of the room, of a Ukrainian intelligence officer. His attitude is rather pleasant, including with the prisoners; he won't interrupt me once.
A soldier, holding a black balaclava in his hand, escorts each of the pilots. They are valuable: Ukraine hopes to exchange them for soldiers from Azov. At the beginning of February, Zelensky reported that 1,762 Ukrainian soldiers had returned from captivity. The Russian pilots wait in the hallway, heads bowed, face against the wall, then enter, each in turn into the room. Some speak for a long time, others are mute. All have bent necks, clenched hands, and wear on their emaciated faces the broken look of the vanquished.
The first agrees to give his nickname: "Baguera". Brown, in his forties, his face marked by juvenile acne, this pilot is from central Russia. His bomber was shot down on April 4, 2022 in the Izium region by a battery of anti-aircraft missiles. He was kicked out of the cockpit, causing spinal damage. He acknowledges having received a
This article is for subscribers only. Take advantage of our special offers without obligation.

Source : Nouvelobs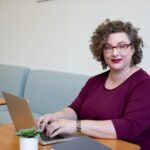 I have been working as a journalist for over 10 years. In that time, I have covered the news from all corners of the world, and written about everything from politics to business.I'm now a full-time author, and my work can be found at Global happenings. My aim is to bring you up-to-date news and views on global affairs, in a format that is easy to read and understand.