A South African peacekeeper was killed and another seriously injured on Sunday February 5 when their helicopter was fired on in eastern Democratic Republic of Congo, a UN spokesman told AFP.
The aircraft came under fire around 3 p.m. (1200 GMT) during a flight to Goma, the provincial capital of North Kivu, where it finally managed to land. According to Amadou Ba, one of the spokespersons for the United Nations mission in the DRC (Monusco), the origin of the shots is not yet known and their precise location remains to be determined.
" War crime "
In a press release published this Sunday evening, Bintou Keita, the head of Monusco, "Strongly condemns this cowardly attack against an aircraft bearing the United Nations emblem" and remember that "attacks against blue helmets can constitute a war crime".
On March 29, 2022, eight peacekeepers (six Pakistanis, one Russian, one Serb) were killed in the crash of their helicopter above a combat zone between the Congolese army and the M23 rebels.
Since November 2021, the mostly Tutsi M23 rebellion has taken over territories north of Goma. The DRC accuses Rwanda of supporting it, which is corroborated by UN experts and Western countries, but Kigali denies this.
These shootings at a UN helicopter come the day after a meeting in Burundi between several East African heads of state, including the Congolese and Rwandan presidents, between whom relations have been terrible in recent months. This summit concluded with a call to the "immediate ceasefire by all parties" and a withdrawal of all armed groups, "including foreigners" in eastern DRC.

Source : Nouvelobs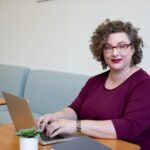 I have been working as a journalist for over 10 years. In that time, I have covered the news from all corners of the world, and written about everything from politics to business.I'm now a full-time author, and my work can be found at Global happenings. My aim is to bring you up-to-date news and views on global affairs, in a format that is easy to read and understand.