Authorities ensured that the unmanned object never represented a 'threat' to the country's security and defense, as well as aviation.
Chase Doak / AFP
Alleged spy balloon detected in Colombia

One day after the U.S After shooting down a Chinese spy balloon and reporting that another was sighted in Latin America, Colombia reported this weekend that an unmanned object was seen over its territory. The Colombian Air Force said the device was identified on the morning of Friday, the 3rd, and monitored until it left national airspace. The authority assured that the balloon never represented a "threat" to the security and defense of the country, as well as to aviation. "The National Air Defense System detected an object above 55,000 feet that entered Colombian airspace through the northern sector of the country, moving at an average speed of 25 knots, identifying characteristics similar to those of a balloon," they reported this Saturday. The Colombian Air Force added that it is carrying out "the pertinent investigations and coordinating with different countries and institutions to establish the origin of the object." On Friday, a US Department of Defense spokesman reported that a second Chinese "surveillance" balloon had been seen flying over Latin America. He did not provide details on the location of the identified object in Latin America, nor on its destination. This event occurs in parallel with the fact that the United States detected a "spy balloon" in its airspace and ended up shooting it down yesterday, after the device flew over the country for several days. A China, who claimed responsibility for the balloon, defended that the device was of a "civilian nature" and that "its entry into the US due to force majeure was completely accidental". The discovery of this "spy balloon" in American airspace triggered a diplomatic crisis between Washington and Beijing and led to the suspension of the trip that Secretary of State, Antony Blinken, planned to make to the Asian country this weekend.
Source: Jovempan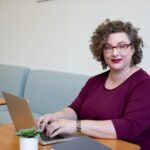 I have been working as a journalist for over 10 years. In that time, I have covered the news from all corners of the world, and written about everything from politics to business.I'm now a full-time author, and my work can be found at Global happenings. My aim is to bring you up-to-date news and views on global affairs, in a format that is easy to read and understand.