Latin America is the most urbanized continent in the world
If you ask a Frenchman what is the most urbanized continent, he will probably answer Asia, or perhaps North America or Europe. But very few will mention Latin America and the Caribbean, even though it is the most urbanized region in the world: nearly 84% of the population lives in cities. The number of cities has multiplied by six in fifty years, and the four "megacities" of more than 10 million inhabitants (São Paolo, Mexico City, Buenos Aires and Rio de Janeiro) will soon be joined by Bogotá, Lima and Santiago. Alain Grimard, responsible for UN-Habitat's activities in Brazil and in the southern region of the continent, explains the phenomenon, debunking some preconceived ideas.
By 2050, in Latin America, we should be close to 90% of the population living in urban areas. Why is the continent at the forefront?
Excluding the Caribbean, the percentage of urbanization is actually even higher. The continent has developed primarily through the draining of natural resources, mining, logging, etc., which from the outset favored the agglomeration of people's habitats. Governance issues also came into play, with the different colonies having fairly quickly favored the concentration of people.
More recently, has the rural exodus, linked to poverty in the countryside, not played a major role?
Since the beginning of the 1960s, with the economic boom of the post-war period, there has indeed been in
This article is for subscribers only. Take advantage of our special offers without obligation.

Source : Nouvelobs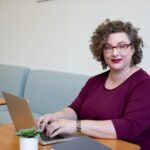 I have been working as a journalist for over 10 years. In that time, I have covered the news from all corners of the world, and written about everything from politics to business.I'm now a full-time author, and my work can be found at Global happenings. My aim is to bring you up-to-date news and views on global affairs, in a format that is easy to read and understand.