After the earthquake in Turkey and Syria, the European community is mobilizing
An earthquake of magnitude 7.8 hit southern Turkey and neighboring Syria on Monday, February 6, killing hundreds in both countries and causing very significant damage according to initial reports that are constantly changing. European reactions were quick, several countries have already promised to send relief to the affected sites.
The European Union has dispatched rescue teams to Turkey, European Commissioner for Crisis Management Janez Lenarcic announced on Monday.
"Following the earthquake in Turkey this morning, we have activated the EU Civil Protection Mechanism. The EU Emergency Response Coordination Center coordinates the deployment of European rescue teams. Teams from the Netherlands and Romania are already on the way"tweeted the European official.
This aid responds to a request from Turkey, said a Commission spokesperson.
"Terrible images", according to Macron
Germany, Italy and France offered their aid to the populations of the devastated regions, as did Belgium, Poland, Spain and Finland.
"We are following, shocked, the news of the earthquake in the border region between Turkey and Syria. The death toll continues to rise. We mourn with the families and tremble for those buried."tweeted German Chancellor Olaf Scholz.
French President Emmanuel Macron announced that France was ready to provide a " emergency aid to populations » , reacting to « terrible pictures » of one "earthquake of unprecedented force ».

Source : Nouvelobs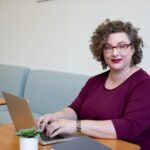 I have been working as a journalist for over 10 years. In that time, I have covered the news from all corners of the world, and written about everything from politics to business.I'm now a full-time author, and my work can be found at Global happenings. My aim is to bring you up-to-date news and views on global affairs, in a format that is easy to read and understand.