In the United Kingdom, the public health service faces the largest strike in its history
The British public health service faces this Monday, February 6, the largest day of strike in its history, tens of thousands of nurses and paramedics having decided to walk off the same day.
These employees of the NHS, the public health service, started a series of well-attended strikes in December, in order to demand salary increases, while inflation exceeds 10% in the country.
But this is the first time that nurses and paramedics have stopped working on the same day, which will cause major disruption in hospitals, already in a very worrying situation.
The organization that represents hospitals, NHS Providers, has urged the public to use emergency services in a way " reasonable " and warned that the service was approaching a " critical point ".
Accumulated care delays
"Despite the emergency measures put in place, the strikes led by the ambulance and nursing unions this week will inevitably lead to further delays for patients who are already facing longer waits due to delays in care. accumulated because of the Covid »warned the Minister of Health Steve Barclay.
However, the government does not seem to want to move on the issue of wages. "The Governor of the Bank of England has warned that if we try to beat inflation with high pay rises, the situation will only get worse and people will not be better off"repeated Steve Barclay in a press release.
"I have had constructive discussions with the unions on wages (…) and I continue to urge them to end the strikes. It is time for unions to look to the future and engage in constructive dialogue. »
Salary negotiations in progress
The nurses' union, the Royal College of Nursing (RCN), also called a strike on Tuesday. The movement mainly affects England because negotiations are underway, particularly in Wales.
According to the RCN, due to austerity policies which have hit the NHS hard, nurses' pay has fallen by almost 20% in ten years, in real terms. The union is calling for an increase of about 19%. The paramedics are due to return to work on Tuesday, but will be on strike again on Friday.
Director of NHS Providers Julian Hartley said he understood why so many of his staff had reached a " point of no return ". He asked the government to sit down with the unions to find an agreement. Around 88,000 medical appointments have already been canceled due to the strikes, he said.

Source : Nouvelobs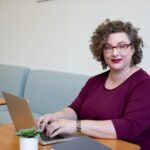 I have been working as a journalist for over 10 years. In that time, I have covered the news from all corners of the world, and written about everything from politics to business.I'm now a full-time author, and my work can be found at Global happenings. My aim is to bring you up-to-date news and views on global affairs, in a format that is easy to read and understand.