Between 2017 and 2021, the then president of the United States implemented a zero tolerance immigration policy and such measures still have repercussions
Octavio Jones/Reuters – 02/28/2021
Former US President Donald Trump

The immigration policy of U.S It is a topic that divides opinion. Between 2017 and 2021, the then president donald trump implemented a zero tolerance policy and such measures still affect the lives of nearly a thousand families. According to the US Department of Homeland Security, 998 immigrant children are still separated from their families. During the former president's term, separating parents and children was a way of discouraging the mass entry of immigrants, who arrived especially through the border with Mexico. In an interview with Young Pan NewsHannah Krispin, a Brazilian lawyer specializing in family law and immigration, who works in the US, explained the consequences of this immigration policy: "The serious problem it generated, and which I believe they did not think about before putting it into effect, is that many of these children were separated from their parents without having the proper documents, without having a birth certificate and without having their parents' names so that later on there would be a way for them to be reunited with these parents".
According to the Operational Group for Family Reunion, between January 2017 and January 2021, at least 3,294 children were separated from their parents. Of those, 2,926 have already returned to their families. In addition to seeking other solutions to immigration issues, the current US president, Joe Biden, promised a more humane immigration policy and created a working group with the mission of uniting boys and girls separated from their parents. Lawyer Hannah Krispin explained how basic issues were overlooked by US authorities and how this makes the work of unity difficult.
"We have to take into account a number of factors. First, many of these families were caught crossing the country's border or turned themselves in to immigration agents at the borders and they had no documents. They didn't have passports, they didn't have birth certificates, and even if they did, when the children were taken to shelters for minors, those documents didn't go with them. So, afterwards it was not possible to know where the parents of these children are and how it would be possible to deliver them to these parents", declared the lawyer. Today, of the 998 children, only 148 are in the process of family reunification. Democrats and Republicans still haven't reached an agreement on immigration reform, which could bring definitive solutions to the issue.
*With information from reporter Camila Yunes
Source: Jovempan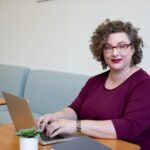 I have been working as a journalist for over 10 years. In that time, I have covered the news from all corners of the world, and written about everything from politics to business.I'm now a full-time author, and my work can be found at Global happenings. My aim is to bring you up-to-date news and views on global affairs, in a format that is easy to read and understand.