"For a long time, I was an ambassador of Armenia without knowing it. In 2002, I am 49 years old. We are in the midst of a debate on national identity, and I am starting to think that it might be interesting for me to look into this question a bit. I am German on my mother's side, Armenian on my father's. Considering the historical role played by Germany, then an ally of the Ottoman Empire, in the planning of the genocide, there is a knot here that I was perhaps not so eager to resolve.
What I learned from my Armenian origins is that my paternal line came from Sivas, a city in northeastern Cappadocia, Turkey, formerly located in Western Armenia. I found photos of my grandfather and his sister. I know that when she was 20, at the time of the genocide, she preferred to go out of the window so as not to be kidnapped and raped by the Turks. I also know that one of my uncles was taken in by a tribe of Bedouins when he was lying alone in the desert, where his mother had hidden him to try to save him during the deportations. With my cousins, we laughed when he told us that he had "cactus puff" in the desert.
The Armenians of Marseille, an intimate story
Throughout the XXe century, the Armenians landed in Marseilles to flee wars and exterminations. Their descendants are now fighting for the survival of their country of origin, whose existence is once again threatened. In addition to our report on the Armenians of Marseille, "L'Obs" publishes the testimonies of three of them.
• Robert Guédiguian: "For a long time, I was an ambassador of Armenia without knowing it"
• Bélinda Bekcioglu, from Istanbul to Marseille, to escape discrimination
• Avédis Matikian, Erevan-Marseille, the eternal round trip
Another of my aunts had confided how the gold coins that her mother had sewn into her belt "scratched" and that she had not stopped "whine" throughout the crossing of the desert. We were children, and these tiny scraps of stories had the value of myths, almost unreal. I also know that in 1922, when the mass arrival of Armenian survivors, one of my uncles, who lived in Marseilles, did a lot of work to welcome them to the prefecture.
In 1981, I was in Cannes to present my first film. And there, I received a phone call from the Marseille director Henri Verneuil who said to me while crying: "Every time an Armenian name appears in the newspaper, it's a victory over the genocide." I waited until the year 2000 to go to Armenia for the first time. What touched me was the immense recognition that Ariane Ascaride and I received. They knew us better than I knew them.
It was from that moment that I began to include this theme in my films: "Journey to Armenia" (2006) tackles the theme of repressed Armenian identity, "A crazy story" (2015 ), that of the non-recognition of the genocide and its consequences.
Even though I don't speak Armenian, my daughter did Armenian dance and she is proud of her Armenianness. For my part, I am more and more involved in the survival of my country of origin: in June 2022, with Simon Abkarian and Vasken Toranian, I made a film for a campaign to appeal for donations by monthly direct debits, an initiative of the Armenian Fund of France. Annie Ernaux, Laurent Binet or the Dardenne brothers have since joined us. »

Source : Nouvelobs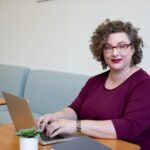 I have been working as a journalist for over 10 years. In that time, I have covered the news from all corners of the world, and written about everything from politics to business.I'm now a full-time author, and my work can be found at Global happenings. My aim is to bring you up-to-date news and views on global affairs, in a format that is easy to read and understand.