See images of the destruction caused by the earthquake that hit Turkey and Syria
An earthquake measuring 7.5 struck southeast Turkey at 1:24 pm (07:24 GMT), the United States Geological Survey (USGS) reported.
Aaref WATAD/AFP
Rescuers attend to injured child and man after earthquakes in Syria

The strong earthquake registered on the morning of this Monday, 6, in Turkey and on Syria left thousands dead and a trail of destruction. At least 592 people died and more than 1,382 were injured in Syria as a result of tremors originating in the neighboring country, according to government reports and rescue teams. In Turkey, there are at least 912 deaths and 5,385 confirmed injuries, according to a new provisional balance sheet by the president. Recep Tayyip Erdogan. Some 2,818 buildings collapsed in the quake, the president added, suggesting the death toll could be even higher. The 7.5-magnitude earthquake struck southeastern Turkey at 1:24 pm (0724 GMT), the United States Geological Survey (USGS) said, hours after another earthquake killed nearly 1,500 people in the region. Check out the images of the destruction caused below..
🔴 VIDEO: Moment when a building collapses in Şanlıurfa, Turkey, after a strong earthquake.pic.twitter.com/pQyEux2j4V

— World News (@Mundo__News) February 6, 2023
Rescue workers pull a child from rubble in Turkey. pic.twitter.com/N2VimD0BJK

— Julio Cesar (@vergonhadepais1) February 6, 2023
Yesterday 05.02.23 an earthquake of magnitude 7.4 devastated Turkey leaving more than 170 dead. Today 06.02.23, at this time, another earthquake of magnitude 7.8 again hits the center of Turkey. May the Creator protect them 🙌 pic.twitter.com/tF1A4Cc6u5

— Fernanda MacMillan (@floresdepapel6) February 6, 2023
*With information and images from AFP and EFE
Source: Jovempan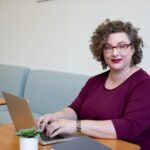 I have been working as a journalist for over 10 years. In that time, I have covered the news from all corners of the world, and written about everything from politics to business.I'm now a full-time author, and my work can be found at Global happenings. My aim is to bring you up-to-date news and views on global affairs, in a format that is easy to read and understand.