Videos show buildings collapsing and cars being crushed by earthquakes in Turkey and Syria; watch
A magnitude 7.8 earthquake hit both countries on Monday, the 6th, and killed more than 1,900 people; Turkish President Recep Tayyip Erdogan reported that at least 2,818 buildings had collapsed
ILYAS AKENGIN / AFP
People search for survivors in the rubble in Diyarbakir on February 6, 2023, after a 7.8 magnitude earthquake hit the south-east of the country. At least 284 people have died in Turkey and more than 2,300 people have been injured in one of Turkey's biggest earthquakes in at least a century, as search and rescue work continues in several major cities.

Videos posted on social media show buildings collapsing and cars being crushed after the 7.8 magnitude earthquake that hit Turkey and the Syria this Monday, the 6th, and killed more than 1,900 people. In one of them, a reporter from the Turkish channel A Haber had to run away while doing a live broadcast. President Recep Tayyip Erdogan reported that at least 2,818 buildings had collapsed. In Turkey, where the earthquake's epicenter was recorded, at least 1,121 people died, according to the latest balance reported by the public disaster management agency. In addition, nearly 5,400 were injured. In neighboring Syria, the earthquake caused at least 783 deaths and 2,280 injured. The Syrian Ministry of Health has reported 403 people dead and 1,284 wounded in government-controlled areas of the war-torn country. The tremor was felt at 4:17 am (22:17 on Sunday, Brasilia time) and occurred at a depth of 17.9 kilometers, according to the United States Geological Survey (USGS, its acronym in English). A new 7.5 magnitude earthquake hit the region at 1:24 pm (12:24 GMT), four kilometers southeast of the town of Ekinozu, according to the USGS. There were also about 50 aftershocks, according to Ankara. Tremors from the earthquake were felt as far away as Greenland, according to the Danish Geological Survey.
🇹🇷 Seven-story building collapses after Turkey is hit by a second earthquake.

In recent hours, the country has been hit by earthquakes of 7.8 and 7.5 magnitudes. pic.twitter.com/nltwPwYRyI

— Political Axis (@eixopolitico) February 6, 2023
The most powerful earthquake in almost a second shook Turkey and Syria at dawn, killing more than 1400 people while sleeping, collapsing buildings and causing tremors that were felt in places as far away as Greenland. pic.twitter.com/9MLpb2lE0p

— (((LaVerdadOfende ن (@verdadesofenden) February 6, 2023
If it's too early to publish these things, but I simply couldn't sleep thinking about Turkey and the countries affected by the earthquake.

Here's a meme of the temblor de 5.3 😫 while looking at it, I spent 2 minutes temblando en 🇹🇷 and its replicas were of great magnitude 🙏🏼 https://t.co/u1Fv4aRXhM

— Jhaifa 🌻 (@jhaifaherreram) February 6, 2023
MILES OF HERIDOS Y MUERTOS
🇸🇾 TURKEY AND SIRIA 🇹🇷
In complete devastation after the earthquake of 7.8 and 7.5 así light the streets after the two earthquakes… 😳😉#Turkey #Earthquake #Earthquake #News #earthquake #Syria pic.twitter.com/ZXxTH7M4Ic

— Centro Noticias Oaxaca (@CentroNoticiasO) February 6, 2023
Buildings continue to collapse in the Syrian province of Aleppo as a result of the devastating earthquake that hit the city early today.

*MM* pic.twitter.com/L7Dxj4wpqQ

— Action and Reaction (@reacao_acao) February 6, 2023
Another footage from Syria! #deprem #turkey #TurkeyEarthquake #earthquake #DEPREMOLDU #Adana #Kahramanmaras #sanliurfa #ACİL #Osmaniye #Hatay #BREAKING #SONDAKIKA #PrayForTurkey #gaziantep#TurkeyQuake #alert #Syria #Turkiye #Turkey #turchia #GRAMMYs pic.twitter.com/QEO5SQk3Ds

— Musa Kayrak (@musakayrak) February 6, 2023
Yazı Sultan Selim Mah. Cengiz Topel Cad. No:36Mesut Apartmanı. Nurdağı/ GAZİANTEP. Göçer Ailesi enkaz altında yardım ulaştırmamız gerek yayalım lütfen.#turkey #gaziantep #AFAD #Kahramanmaras #nurdagi #ACİL pic.twitter.com/SQWQMbiBFu

— burak seferoğlu (@burakbeyiniz25) February 6, 2023
the new #earthquake of the magnitude 7.8 occurred in #turkey News Reporter Running and Screaming #TurkeyEarthquake pic.twitter.com/5sRtxaBB3Q

— Amit Sahu (@amitsahujourno) February 6, 2023
Source: Jovempan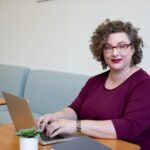 I have been working as a journalist for over 10 years. In that time, I have covered the news from all corners of the world, and written about everything from politics to business.I'm now a full-time author, and my work can be found at Global happenings. My aim is to bring you up-to-date news and views on global affairs, in a format that is easy to read and understand.