Victims record videos calling for help amid the rubble of the earthquake in Turkey
An earthquake of magnitude 7.8 hit the country this Monday, the 6th, and left more than 2,300 dead; Several buildings were destroyed and authorities are searching for survivors.
ILYAS AKENGIN / AFP
Rescuers and volunteers conduct search and rescue operations in the rubble of a collapsed building, in Diyarbakir, on February 6, 2023, after a magnitude 7.8 earthquake hit the south-east of the country.

Victims of the earthquake that hit Turkey and Syria, used social media to ask for help. They are trapped amidst the rubble caused by the collapse of buildings after the 7.8 magnitude tremor that hit the region this Monday, 6. The youtuber Firat Yayla, who virtually uses the name CharmQuell, asked for help through the stories from Instagram. "Mom, are you okay? Mom, please say 'I hid under the bed.' Please help. We have a destroyed building", said the youtuber, according to a translation made by the American magazine 'Newsweek'. It is not clear from the video if Yayla or her mother is in the building, but the place he is referring to is located in Hatai province, bordering Syria. Mehmet Safa karadana's video also reverberated on the networks. According to the newspaper 'Baris Gazette', he appears in a confined space that appears to be under the rubble and shares the address asking for help for himself and his mother. Both are trapped on the seventh floor of the collapsed building. At the end of the recording, after sharing his location and asking for help, he asks people who have his contact to send it to the Presidency of Emergency and Disaster Management of the Turkish Ministry of Interior. This Monday's earthquake was the biggest earthquake in Turkey since August 17, 1999. More than 2,300 people were killed, including Turkey and Syria. Authorities continue to work in search of survivors and to help those who are buried.
Hatayda olanlar acil olarak esteğe gider misiniz charmquell deprem altında kalmış lütfen pic.twitter.com/oFNbJHefrz

— BGY (@bgyether) February 6, 2023
Source: Jovempan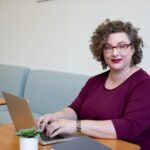 I have been working as a journalist for over 10 years. In that time, I have covered the news from all corners of the world, and written about everything from politics to business.I'm now a full-time author, and my work can be found at Global happenings. My aim is to bring you up-to-date news and views on global affairs, in a format that is easy to read and understand.