Earthquake aggravates plight of Syrians displaced by civil war
Part of the country's territory is controlled by rebels, who oppose the government and are supported by Russia and Turkey; earthquakes displaced several people who lived in buildings already weakened by shootings and bombings
Reuters/Mahmoud Hassano
Several buildings already weakened by shooting and bombing were destroyed by the earthquake on Monday in Syria

O earthquake of magnitude 7.8 that reached the Syria before dawn on Monday, the 6th, caused further damage and suffering in the region of the country controlled by rebels – the White Helmets – already destroyed by years of fighting and bombing. The territory is home to millions of Syrians displaced from their homes by the civil war. According to the Associated Press, in the enclave, centered on Idlib province, many of the displaced people live in appalling conditions in makeshift camps. Others, in neighboring government-controlled areas, are housed in buildings weakened by previous bombings and left even more vulnerable to earthquake shocks. The quake caused full and partial damage to buildings in at least 58 villages, towns and cities in northwest Syria, according to the Syrian Observatory for Human Rights, a Britain-based war monitor.
"This disaster will add to the suffering of Syrians who are already grappling with a severe humanitarian crisis," Carsten Hansen, director for the Middle East at the Norwegian Refugee Council, said in a statement obtained by Associated Press. "Millions have already been forced to flee by war in the wider region and now many more will be displaced by the disaster." Hospitals and clinics quickly filled up with injured after the tremors. The Syrian American Medical Society, which runs hospitals in northern Syria and southern Turkey, said in a statement that its facilities are "overwhelmed with patients crowding the corridors" and urgently called for "trauma supplies and a comprehensive emergency response to save lives and treat the wounded."
Opposition territory in Syria's northwest corner held out for years, even after Syrian government forces retook most rebel-held areas across the country. Fighting still rages from time to time with Russian-backed Syrian forces nearby. Parts of the territory are administered by rebel groups, including a militant faction linked to Al Qaeda, while other parts are under a Turkish-backed administration known as the Syrian Interim Government. The disaster came on the heels of severe winter storms, further adding to the misery of people left without shelter. "There is rain and the weather is very cold, there is snow in some areas," Abdel Hakim al-Masri, economy minister of the Turkish-backed regional administration, told Associated Press. He noted that some of the displacement camps in the area had been decimated by the earthquake. "There is an enormous amount of suffering, and this is going to add to it," he said.
Source: Jovempan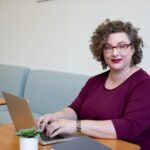 I have been working as a journalist for over 10 years. In that time, I have covered the news from all corners of the world, and written about everything from politics to business.I'm now a full-time author, and my work can be found at Global happenings. My aim is to bring you up-to-date news and views on global affairs, in a format that is easy to read and understand.