Three months pregnant and with a young son, Fernanda Lima Giçi lost all her possessions with the tremor and is looking to return to her country of origin; Brazil still does not have a forecast for sending humanitarian aid
EFE/EPA/ERDEM SAHIN
People search for victims and survivors in the rubble of a collapsed building in Hatay, Turkey.

Brazilian Fernanda Lima Giçi moved to Turkey about a year and a half ago. She lives in the city of Adıyaman, in the south-east of the country. The town was badly shaken by the earthquake that hit the region in the early hours of Sunday, 5, local time. Three months pregnant and with a one and a half year old son, Fernanda saw her house collapse and lost all her belongings. Unable to stay in the country, the family tries to return to Brazil. In an exclusive interview with Young pan, she told how she has lived since the earthquake that took her from her home. "Even before the earthquake, around 8 pm, I felt a very subtle tremor. When it was 3 am, I woke up very dizzy. I started listening to the house give little cracks. Here in this region, most of the roofs of the houses are made of earth. I got scared and decided not to sleep. A little after 4:00 there was a very loud crack. I just had time to grab my son from his crib and yell at my husband to run. He took the child and ran ahead. I fell behind and fell in the middle of it all. There was nowhere to hold on. The floor felt like cotton or bubble gum, I don't know how to explain it. It felt like the world was ending. People running in the snow and rain. My son curled up in the blanket not knowing what was going on. And we lost our home. There is no more home. We have nowhere to go. We are in a temporary place. You stay at other people's houses for a day or two, that's fine. But then you start not being so welcome anymore. The city is devastated. Many people lost their homes, many people lost their lives. It is very sad to see all that has happened. It seemed that something very bad happened to end it all soon. Now we are wondering what we are going to do. The feeling is of impotence and a very great sadness. We have yet to experience a second earthquake here. This place won't stop shaking. And they say there will be one more, of greater magnitude. We want to go back home and leave the country", he shares.
Fernanda also reveals that this is the second episode of an earthquake that she has experienced since moving to the country. The first occurred around the same time last year. She classifies the experience as devastating and frightening. "It seems that the city no longer exists. It's an air of emptiness, you're welcome. What can we do? Nothing, just wait. We want to go back to Brazil because we have nothing here. And things are going to get even harder, "she assesses. Currently, the family is at Fernanda's brother-in-law's house, in Turkey. "I don't know what I'm going to do. Employment is difficult for him because he is a foreigner. But it's better for us to leave than to die here. This is no longer possible. No home, no job, no place to go. I get lost," she reveals.
The city of Adıyaman did not receive much help for people impacted by the earthquake. Fernanda's family has no energy and little water to survive. Most international airlines continue to operate flights in Turkey. Istanbul Airport, the country's main hub for international flights, is operating normally. Turkish Airlines canceled some flights on Monday, 6, to Samsun, Adiyaman and Siirt, and is prioritizing operations to help with search and rescue efforts. "The Interministerial Working Group on International Humanitarian Cooperation, whose Executive Secretariat is exercised by the Ministry of Foreign Affairs (MRE), through the Brazilian Cooperation Agency (ABC), met extraordinarily this Monday afternoon, 6, to examine the content of possible humanitarian assistance from Brazil in response to the international appeal for help received from Turkey. This response could include sending a humanitarian urban search and rescue team to Turkey, in response to the express request of the Turkish government for this type of assistance. The necessary operational conditions for this are being met by the competent federal public bodies," said the Brazilian Ministry of Foreign Affairs in a note.
The earthquake that hit Turkey It is Syria in the early hours of Monday the 6th, caused more than 5,000 deaths, according to an updated balance released this Tuesday. It is expected that the number will continue to rise as the work of emergency teams advances to search for survivors buried in the rubble. At least 3,419 people died in Turkey and 1,602 in Syria, adding the victims from government-controlled regions as well as rebel-held areas, bringing the total to 5,021, according to local authorities and medical sources. It is estimated at this time that Syria has at least 3,500 people injured, and Turkey, 20,534. "We have 3,419 confirmed victims and 20,534 injured at the time. The number of people rescued from the rubble exceeded 8,000. We have a total of 5,775 destroyed buildings. So far, there have been 312 aftershocks," Turkish Vice President Fuat Oktay said.
At the end of this Monday, the World Health Organization expressed its concern for the lack of information in some regions of both countries, which raises the alarm for possible underreporting of deaths and injuries. The organization also warned of the dramatic situation in Syria, which has already been severely damaged and weakened by the civil war that has been taking place in the country for years. The WHO also stated that the 7.8 magnitude earthquake could affect 23 million people in the two regions: "The maps show that 23 million people are exposed, including five million vulnerable people", said WHO director Adelheid Marschang to the executive board of the agency United Nations Organization (UN).
Source: Jovempan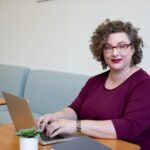 I have been working as a journalist for over 10 years. In that time, I have covered the news from all corners of the world, and written about everything from politics to business.I'm now a full-time author, and my work can be found at Global happenings. My aim is to bring you up-to-date news and views on global affairs, in a format that is easy to read and understand.