Earthquake between Turkey and Syria, over 8700 dead. Still no contact with the missing Italian
The latest death toll from the catastrophic earthquake in Syria and Turkey is close to 9,000 but the number is destined to increase inexorably. In Turkey, 6,234 people have been confirmed dead, while 2,470 people have died in Syria, for a total of 8,704 fatalities.. World Health Organization officials estimate that the victims could be as many as 20,000. The wounded are 37,011.
There is an Italian who is still missing: his name is Angelo Zen, 60 years old, from Veneto. "We continue to look for our compatriot who we still cannot contact, our crisis unit is at work, we are in contact with the Turkish civil protection. Angelo Zen was supposed to meet a Turkish associate the morning after the earthquake, but the night c "it was the earthquake, so they didn't see each other. There are no telephone connections, unfortunately everything is very complicated by the vastness of the affected area, it is not easy to reach people, we are experiencing a dramatic moment. We are also working with the Ministry of Defense to send useful material to the earthquake-affected areas. There is great solidarity from the Italians. As regards Syria, aid material will be sent via Beirut, but we are working to do so even if it is more difficult". This was stated by the Deputy Prime Minister and Foreign Minister Antonio Tajani in Agorà on Rai3.
ANSA agency
An Italian from Veneto who is missing in Turkey is Angelo Zen – Veneto
"There is only one Italian missing who we have not been able to contact. It is Angelo Zen, from the province of Vicenza, we are in constant contact with the family". (HANDLE)
A Turkish journalist, Ibrahim Haskologlu, told the BBC News Channel that people were sending him and other journalists videos, voice notes and their locations live from under the rubble. "They tell us where they are and we can't do anything," says Haskologlu, originally from Malatya, an area heavily hit by yesterday's earthquakes, but now in Istanbul.
Miraculous rescues also multiplylike that of the newborn found alive with the umbilical cord attached to her mother who unfortunately died under the rubble. A mother and her two daughters were pulled alive from the rubble after 33 hours in Hatay, one of the areas hardest hit by the earthquake that hit southeastern Turkey. She makes it known Anadolu by making it known that while they were being transported to the hospital, the heart of one of her daughters stopped beating but the girl was later revived.
According to the WHO, the total death toll could reach 20,000. Turkish President Recep Tayyip Erdogan said the state of emergency for three months in the 10 southeastern provinces.
The situation in Syria is also dramatic. "The needs are enormous, it's a catastrophe and everything is needed: blankets are needed to face the harsh winter, food, hygiene kits and basic necessities". This was told in an audio testimony by the coordinator of Terre del Hommes in Aleppo, Najibhayat Kahale. "Four schools in the area are heavily damaged and unusable. Another 53 are partially damaged, while 16 schools have been redesigned to become temporary reception centres", he adds.
Turkey, fire at the port of Iskenderun hit by the earthquake
Another fault has been activated on the border between Syria and Turkey and was responsible for the second strong earthquake recorded yesterday morning, namely the one of magnitude 7.5 at 12:24 (11.24 in Italy). Seismologist Alessandro Amato from the National Institute of Geophysics and Volcanology (Ingv) told ANSA. "That earthquake – he added – occurred on a fault that is located further north than the eastern Anatolian one, between 70 and 80 meters long".
The new fault caused a displacement of the ground up to 10 meters. Seismologist Alessandro Amato from the National Institute of Geophysics and Volcanology (Ingv) told ANSA.
ANSA. it
Turkey-Syria earthquake: new fault, ground shifted 10 meters – Science & Technology
(HANDLE)
The earthquake moved Anatolia 3 meters
"I am close with all my heart to people affected by the earthquake in #Turkey and #Syria. I continue to pray for those who have lost their lives, for the wounded, their families, the rescuers. May the concrete help of all of us support them in this immense tragedy". Pope Francis affirmed it today in a tweet.Joe Biden called the Turkish president Recep Tayyip Erdogan and reaffirmed the willingness of the United States to provide all necessary assistance "to our NATO ally in the face of this tragedy". The president extended condolences on behalf of the American people to those who were injured or lost loved ones in the earthquakes. Biden also stressed that "US teams were rapidly deployed to support Turkish search and rescue efforts and coordinate assistance to those affected by the earthquake".
Earthquake in Turkey, stuck under the rubble: they ask for help and film everything
Freezing temperatures, snow and rain they are also hampering the efforts of rescuers, in both countries. Even reaching areas close to the epicenter in Turkey is proving incredibly difficult. There are fears that the highway leading south is unsafe after the strong tremors and transit has all been shifted to a winding mountain road. Local civil protection has desperately tried to get ambulances and rescue teams through, but the route is clogged with trucks and people trying to escape. The roads are bumpy, with deep fractures. And as a result of the earthquake, a large fire broke out last night in the port of Iskenderun (Alexandretta), a coastal town in southeastern Turkey, perhaps due to the fall of some containers in the port caused by the earthquake. Meanwhile, Ankara, despite everything, found the time to arrest four people for "provocative posts aimed at creating fear and panic" published on social networks in southern Turkey. In fact, anger had been expressed by citizens in the southern province of Hatay for the slowness of relief efforts, also confirmed by the mayor of the city
ANSA. it
The earthquake in Turkey-Syria a thousand times greater than that Amatrice – Scienza & Tecnica
The 7.8 magnitude earthquake that occurred in Turkey was a thousand times stronger than the one that struck Amatrice in 2016 and 30 times stronger than that of Irpinia in 1980. (ANSA)
Source: Ansa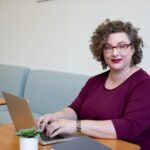 I have been working as a journalist for over 10 years. In that time, I have covered the news from all corners of the world, and written about everything from politics to business.I'm now a full-time author, and my work can be found at Global happenings. My aim is to bring you up-to-date news and views on global affairs, in a format that is easy to read and understand.