Sébastien Le Belzic (in Beijing) with AFP, edited by Laura Laplaud

This Saturday, an American fighter plane shot down the Chinese balloon which had entered the country's airspace. China continues to criticize this operation and believes this Monday morning that relations between Beijing and Washington are seriously affected and damaged. Europe 1 takes stock of the latest reactions.
The Chinese government said on Monday that the United States, by shooting down the Chinese balloon flying over their territory, "seriously affected and damaged" relations between the two countries. "US actions have seriously affected and damaged both parties' efforts and progress to stabilize China-US relations since the Bali meeting" between Presidents Joe Biden and Xi Jinping in November, the Vice Minister of Foreign Affairs said in a statement. Foreign Affairs, Xie Feng. The Chinese government "closely follows the development of the situation" and "reserves the right to take the necessary measures", the ministry said on Monday.
Blame it on the Americans?
The American army shot down on Saturday, off the coast of South Carolina, in the south-east of the country, this Chinese balloon considered by the Pentagon as a spy balloon, intended to collect sensitive information. The incident sparked a diplomatic crisis between Beijing and Washington with the last-minute cancellation of a visit to China by US Foreign Minister Antony Blinken.
The Chinese government obviously wants to give the impression that China would be the victim of American provocation when it came to destroying a spy balloon. But Beijing continues to claim it is a weather craft. Same tone in the Chinese press this Monday morning which continues to fire red balls at what it considers to be an American attack targeting China.
"By wanting to kill a mosquito with cannons, Washington takes the risk of a military escalation"
For the official press here as the GlobalTimes, which is in a way the mouthpiece of the Communist Party, China could in turn shoot down any foreign civilian aircraft that mistakenly enters its airspace. This is what should be understood by the retaliatory measures, brandished since Sunday by the Chinese authorities. "Wanting to kill a mosquito with a cannon", writes the GlobalTimes"Washington takes the risk of a military escalation".
Source: Europe1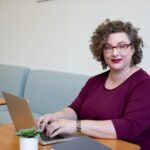 I have been working as a journalist for over 10 years. In that time, I have covered the news from all corners of the world, and written about everything from politics to business.I'm now a full-time author, and my work can be found at Global happenings. My aim is to bring you up-to-date news and views on global affairs, in a format that is easy to read and understand.