'Miracle baby' rescued with umbilical cord in Syria recovers well
Girl was given the name Aya by the hospital's medical staff; health professionals report that she had a few broken ribs, but it will get better with time
Anas Alkharboutli/dpa/Reuters
A rescued newborn girl still connected to her mother by the umbilical cord is in an incubator as part of her medical examination at a children's hospital in the Syrian town of Afrin.

The newborn rescued from rubble still connected to her mother by the umbilical cord is recovering well and is in "good health", according to information from the Afrin Hospital, where she was taken, in the city of the same name, in Syrian territory controlled by rebels. "Her condition is stable, but some of her ribs are broken and this will heal with time," doctor Hani Maarouf told the German News Agency (DPA), as he checked on his youngest patient in the incubator. A "miracle baby", as she is being called internationally, was named Aya by the medical team at the Health unit. The girl was the only member of her family who survived the earthquake that hit the city of "Jenderes", in the province of Aleppo, in the early hours of Monday, 6th. The earthquake claimed the lives of her mother, father and four of her children. brothers, as well as destroying their four-story home. The family had fled the unstable region of Deir Ezzor, further east of Syria, believing she would be safe in Jindires, a town controlled since 2018 by Turkish forces and pro-Turkish rebel groups. About 50 houses collapsed in this Syrian city, relatively close to the epicenter of the earthquake at Turkey, according to an AFP correspondent. Aya's umbilical cord was cut by a rescuer with a knife when she was rescued. According to the White Helmets, an emergency service operating in Syrian rebel areas, more than 200 buildings were destroyed in the area. On Tuesday, the 7th, the group implored international organizations to help these devastated and forgotten regions. "Time is pressing. Hundreds of people are trapped under the rubble," he warned.
We confirmed earlier today this baby girl, miraculously pulled out alive from under the rubble where she was born, has survived. She was found still attached to her mother's umbilical cord. Her hometown Jandaris is estimated to be 25% reduced to rubble. Neither parent survived pic.twitter.com/TnVEPBhSMo

— Abbie Cheeseman (@cheesemanab) February 7, 2023
*With information from Reuters and AFP
Source: Jovempan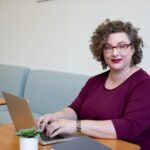 I have been working as a journalist for over 10 years. In that time, I have covered the news from all corners of the world, and written about everything from politics to business.I'm now a full-time author, and my work can be found at Global happenings. My aim is to bring you up-to-date news and views on global affairs, in a format that is easy to read and understand.