Family is rescued alive from rubble in Syria and crowd celebrates; watch video
White Helmets, responsible for the rescue, classified the operation as a 'true miracle'
EFE/EPA/YAHYA NEMAH
Rescuers search for survivors under the rubble of a building that collapsed after an earthquake in Idlib, Syria

An entire family was rescued alive in the Syria after being buried in the rubble generated by the earthquake that happened in the early hours of Monday, 6th. to see people celebrating the rescue, and every family member who is taken out alive, it is possible to hear a choir. "A true miracle… the sounds of joy embrace the sky… unbelievable joy. An entire family was rescued from the rubble of their home this Tuesday afternoon, February 7th, in the village of Bisnia, west of #Idlib," the White Helmets wrote on Twitter. The 7.8 magnitude earthquake hit Syria and Turkey and more than 11,200 people died, according to the latest figures that have been released. Hundreds more are injured. Emergency teams from both countries face crucial hours to find survivors among the rubble of the powerful earthquake. In a scenario of cold and devastation, rescuers, aided by the first emergency teams from other countries, fight against time to find people alive. The Turkish interior ministry warned that the next 48 hours would be "crucial" to find survivors. Ankara declared seven days of national mourning for earthquake victims.
A family of four has been rescued after spending 40 hours under rubble from an earthquake in Syria.

With every living person taken out, the crowd explodes with joy. pic.twitter.com/lpjsj4bbC2

— Julio Cesar (@vergonhadepais1) February 8, 2023
Source: Jovempan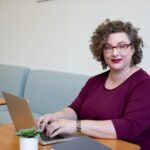 I have been working as a journalist for over 10 years. In that time, I have covered the news from all corners of the world, and written about everything from politics to business.I'm now a full-time author, and my work can be found at Global happenings. My aim is to bring you up-to-date news and views on global affairs, in a format that is easy to read and understand.