Three-way summit at the Elysée between Zelensky, Macron and Scholz
Three-way summit at the Elysée between Zelensky, Macron and Scholz. It is the most significant stage of the Ukrainian president's mission to Europe, who arrived in London by surprise this morning and will be in Paris in the evening where he will meet the German chancellor and the French president, before reaching Brussels tomorrow morning. This morning Zelensky, after being received Downing Street by Prime Minister Rishi Sunak, spoke before the British Parliament and was then also received in audience by King Charles III.
"We know freedom will win, we know Russia will lose and we know our victory will change the world," he said to applause, before a full House of Parliament in historic Westminster Hall. And he then thanked the United Kingdom for having stood "at Ukraine's side since day one" of the war, when the rest of the world had not yet understood the scale of the challenge. And praising in particular former prime minister Boris Johnson, who was present in the chamber: "We will repay you with victory", he added. The United Kingdom's target remains that of ensuring "a decisive military victory for Ukraine" over Russia and of preventing "Vladimir Putin from being defeated", echoed Suniak.
London otherwise welcomed him by promising an expansion of training programs for Ukrainian pilots and marines, the supply of "longer-range" weapons and new sanctions against individuals and Russian companies branded as close to Vladimir Putin. "UK was among the first to come to Ukraine's aid. And today I'm in London to personally thank the British for their support and Prime Minister Rishi Sunak for his leadership," he tweeted before arrive. Zelensky arrived in the UK aboard an RAF military aircraft.
Zelensky lands at Stansted Airport to be greeted by Prime Minister Sunak
Source: Ansa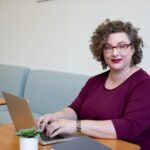 I have been working as a journalist for over 10 years. In that time, I have covered the news from all corners of the world, and written about everything from politics to business.I'm now a full-time author, and my work can be found at Global happenings. My aim is to bring you up-to-date news and views on global affairs, in a format that is easy to read and understand.