A child receives water in a bottle cap as he awaits rescue from rubble in Turkey
Boy was identified as Muhammed Ahmed, a refugee from Syria's civil war; Authorities are still working to find survivors.
Playback/Twitter/@ekrem_imamoglu
A child receives water in a bottle cap while waiting to be pulled from rubble in Turkey

A child is given water in a bottle cap while waiting to be pulled out of the earthquake rubble in Turkey. In a video shared on social networks by the mayor of Istanbul, Ekrem Imamoglu, it is possible to see the rescue team hydrating the boy and his joy when receiving the water. The child in question has been identified as Muhammed Ahmed, a civil war refugee from Syria. This is one more of the moving scenes that have been recorded since Monday, the 6th, when Turkey and Syria were hit by a 7.8 magnitude tremor, which left several buildings destroyed and more than 11,200 people dead, in addition to several injured. Another case that drew attention was that of a girl who, during the entire time she was in the rubble, used her arm to protect her younger brother. Both were rescued and are recovering. For two days and two nights since the 7.8-magnitude earthquake, thousands of rescuers worked in frigid temperatures to find survivors under the ruins of collapsed buildings on both sides of the border. The director of the Turkish Red Crescent, Kerem Kinik, warned that the first 72 hours were critical for rescue work, but stressed that actions were hampered by "severe weather conditions".
Aferin Muhammed.

Suriye vatandaşı Muhammed Ahmed'i de arama kurtarma ekibimiz Antakya'da enkaz altıdan sağ bir şekilde kurtardı. pic.twitter.com/lSxwSqyex0

— Ekrem İmamoğlu (@ekrem_imamoglu) February 7, 2023
The little girl said to the rescuer that, sir, if you rescue me and my brother … we will become your slaves for the rest of our lives 😥#TurkeyEarthquake #turkey #earthquake pic.twitter.com/PUBXyiKYgH

— Shehr Bano Official (@OfficialShehr) February 7, 2023
Source: Jovempan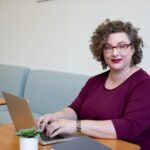 I have been working as a journalist for over 10 years. In that time, I have covered the news from all corners of the world, and written about everything from politics to business.I'm now a full-time author, and my work can be found at Global happenings. My aim is to bring you up-to-date news and views on global affairs, in a format that is easy to read and understand.