Volodymyr Zelensky in Paris this Wednesday, February 8, 2023
French President Emmanuel Macron will welcome his Ukrainian counterpart Volodymyr Zelensky this Wednesday, February 8 in Paris, after his visit to London, the Elysee Palace announced to AFP, confirming information from BFMTV. German Chancellor Olaf Scholz will also be present.
The three leaders will meet over dinner at the presidential palace, a source familiar with the matter told AFP. The Ukrainian president will arrive from London, where he has been since Wednesday morning, for his second trip abroad since the start of the war in his country almost a year ago.
The Ukrainian head of state is then expected Thursday in Brussels for a summit of the European Union.
A war started a year ago
On a surprise visit to London, Ukrainian President Volodymyr Zelensky on Wednesday urged his still reluctant allies to go further in their support by providing fighter jets to kyiv to repel Russia.
A few days before the first anniversary of the invasion launched by Russian President Vladimir Putin on February 24, 2022, Ukraine is concerned that the tanks recently promised by the West will arrive too late in the face of the recent successes of the Russian army in the Donbass, in eastern Ukraine, and fears a major offensive in the coming weeks.
Appreciated by parliamentarians, the Ukrainian leader, in his now familiar khaki military uniform, thanked London for its support for a year, but repeated that it was not enough. "I ask you and the world for simple yet very important words: fighter jets for Ukraine, wings for freedom"said Volodymyr Zelensky, before concluding with thanks "for delicious English tea" et "ahead for British aircraft".
"We know freedom will win, we know Russia will lose"he said, describing a Ukrainian victory as "a victory against the very idea of ​​war"which will discourage "any aggressor" in the world.
"We will continue to support Ukraine"
London delivered lethal weapons to the Ukrainian army even before the launch of the Russian invasion and was the first country to announce in January its intention to send heavy tanks (14 Challengers 2). "We will continue to support Ukraine to enable a decisive military victory on the battlefield"assured Rishi Sunak in Parliament before the intervention of Volodymyr Zelensky.
This is the second time that Volodymyr Zelensky has left Ukrainian territory in a year. During a visit of a few hours on December 21 in Washington, he was received at the White House by Joe Biden and spoke before the American Congress, whose elected officials from both chambers gave him a standing ovation.

Source : Nouvelobs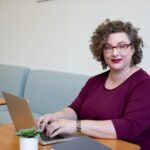 I have been working as a journalist for over 10 years. In that time, I have covered the news from all corners of the world, and written about everything from politics to business.I'm now a full-time author, and my work can be found at Global happenings. My aim is to bring you up-to-date news and views on global affairs, in a format that is easy to read and understand.