Erdogan said that it is impossible to be prepared for such a catastrophe and claimed that on the first day, there were some problems, but "on the second and today, things are under control".
Adem ALTAN / AFP
Turkish President Recep Tayyip Erdogan walks past the site of destroyed buildings during his visit to the southeastern Turkish city of Kahramanmaras, two days after the powerful earthquake that hit the region on February 8, 2023

Turkish President, Recep Tayyip Erdoganvisited this Wednesday, 8, Kahramanmaras – place that was the epicenter of the earthquake that hit Turkey and the Syria on Monday and has already left more than 11,700 dead, most of them on the Turkish side. He admitted that there were "deficiencies" in the response to the earthquake that shook his country and Syria. "Of course, there are deficiencies, it is impossible to be prepared for such a catastrophe", said the head of state, who visited the province of Hatay (south), one of the most affected, on the border with Syria. Officials and doctors said 9,057 people were killed in Turkey and 2,662 in Syria in the 7.8 magnitude earthquake. This number could double if the worst scenarios predicted by experts are confirmed. This recognition comes amid growing criticism of the Erdogan government over the lack of aid in some affected regions. "I think my citizens, who have always been patient, will continue to be. Under the coordination of AFAD (Turkish emergency agency), the government is here," assured Erdogan, who is in the pre-election period, as there will be elections in Turkey in May this year.
"On the first day, there were some problems, but on the second and today, things are under control. We will start clearing the rubble, and our goal is to rebuild the houses in Kahramanmaras and the other cities within a year," he promised. Although 60,000 members of rescue teams are deployed in Turkey, in the most affected regions, the devastation is such and the areas so wide, that there are still places that no help has arrived. Many people describe the situation in the country as dramatic, due to the severe winter, with a lack of services and basic goods, including interruptions in the supply of water, electricity and heating, as well as a lack of fuel and medicine. "Some dishonest and dishonorable people published false statements such as 'we saw no soldiers, no police,'" in Hatay province, complained Erdogan. "Our soldiers and our police are honorable people. We will not allow unsavory people to speak of them in this way," he said. The Turkish president said that 21,000 rescue personnel had been deployed in Hatay province alone.
*With information from international agencies
Source: Jovempan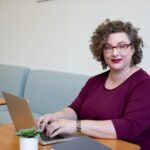 I have been working as a journalist for over 10 years. In that time, I have covered the news from all corners of the world, and written about everything from politics to business.I'm now a full-time author, and my work can be found at Global happenings. My aim is to bring you up-to-date news and views on global affairs, in a format that is easy to read and understand.