Professionals should leave this Wednesday, the 8th, for Ankara, the capital of Turkey, in a KC-390 freighter belonging to the Brazilian Air Force.
Omar HAJ KADOUR / AFP
This aerial view shows rescuers searching for survivors amid the rubble of a collapsed building in the town of Harim in rebel-held Syria's northwest Idlib province, on the border with Turkey, on February 8, 2023 , two days after a deadly earthquake hit Turkey and Syria

The Brazilian government informed this Wednesday, 8th, that it is sending a humanitarian mission to help in the search and rescue of victims of the earthquake that shook the Turkey and the Syria on Monday, the 6th, and has already killed more than 11,700 people. The humanitarian mission will be composed of 22 rescuers and doctors from the Fire Department of São Paulo and another 20 from the Civil Defenses of Minas Gerais and Espírito Santo and four dogs specialized in the search for survivors – one of the animals participated in the rescue of victims of the city disaster of Brumadinho, in Minas Gerais, which left almost 270 dead in 2019. The humanitarian mission ordered by the president Luiz Inacio Lula da Silva (PT) also provides for the transport of five tons of equipment to search for people and help for the victims. The professionals should leave this Wednesday for Ankara, the capital of Turkey, in a KC-390 freighter belonging to the Brazilian Air Force. The sending of aid was planned by the Brazilian Cooperation Agency, an agency of the Itamaraty, in partnership with the ministries of Integration and Regional Development, Defense and Health. Emergency services in Turkey and Syria are carrying out the rescue work with the help of approximately 2,700 specialists from 65 countries who have already arrived or are on their way to the most affected areas.
Source: Jovempan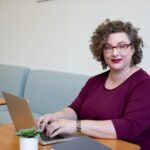 I have been working as a journalist for over 10 years. In that time, I have covered the news from all corners of the world, and written about everything from politics to business.I'm now a full-time author, and my work can be found at Global happenings. My aim is to bring you up-to-date news and views on global affairs, in a format that is easy to read and understand.