The toll continues to rise. The earthquake that struck Turkey and Syria on Monday killed more than 12,000 people in total, according to a new report provided this Wednesday, February 8 by official officials and rescuers.
In government-controlled areas of Syria, 1,262 people were killed, and 1,730 in rebel areas, according to the White Helmets. In Turkey the toll was at least 9,057 dead.
45 countries offered their help to Turkey
In Gaziantep, a town located very close to the epicenter, a resident has already lost hope of finding her aunt alive, buried under the rubble. " It's too late. Now we are waiting for our dead"she confided.
International aid began arriving in Turkey on Tuesday, where national mourning was declared for seven days. According to the Turkish president who declared a state of emergency for three months in the ten provinces affected by the earthquake, 45 countries offered their help.
The European Union has mobilized 1,185 rescue workers and 79 search dogs for Turkey from 19 Member States including France, Germany and Greece. US President Joe Biden promised Recep Tayyip Erdogan "all the help needed, whatever it is". Two teams of rescuers were to arrive this Wednesday morning in Turkey. Even Ukraine, despite the Russian invasion, announced the dispatch to Turkey of 87 rescuers.
China announced Tuesday the sending of an aid of 5.9 million dollars as well as specialized rescue workers in urban areas, medical teams and emergency equipment.
The United Arab Emirates has pledged $100 million in aid and Saudi Arabia, which has had no ties with the Syrian regime since 2012, has announced the establishment of an airlift to help the populations. affected in both countries

Source : Nouvelobs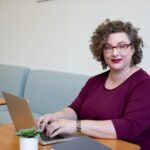 I have been working as a journalist for over 10 years. In that time, I have covered the news from all corners of the world, and written about everything from politics to business.I'm now a full-time author, and my work can be found at Global happenings. My aim is to bring you up-to-date news and views on global affairs, in a format that is easy to read and understand.