Police believe that the act was intentional, but are still investigating the motive; driver is arrested
Anne-Sophie THILL / AFP
Laval, Canada, Police guard the site where a city bus (C) collided with a day care center on February 8, 2023. At least two children died on Wednesday when the bus collided with a day care center in a Montreal suburb, police said, adding that the driver has been arrested on suspicion of homicide.

A bus invaded a nursery in Canada this Wednesday, 8, and killed two children and six others had to be taken to the hospital, but they are out of danger, according to Laval police spokeswoman Erika Landry, adding the "driver, a 51-year-old man, He was arrested for murder and reckless driving." Local authorities suspect that the accident was deliberate, but do not yet know why. "We believe it was a deliberate act, but we don't know why," said Pierre Brochet, chief of police in Laval, the city on the outskirts of Montreal where the crèche is located. The driver has no criminal record, added Brochet. The incident occurred around 8:30 am local time (1:30 pm GMT). Several children were trapped under the vehicle and were rescued by rescuers. They were attended by the Sainte-Justine hospital. Images broadcast on television showed the bus inside the establishment and part of the roof over the vehicle. "I helped pull the driver, who got off the bus," one father told Radio Canada before bursting into tears. According to his wife, the man was "half-naked" and witnesses saw him "deliberately hurling himself against the nursery". The bus appeared to have hit the side of the nursery, which is not next to the road but next to a parking lot. Part of the roof collapsed at the front of the vehicle. "It's the older children's class that has been affected," said a mother with her child in her arms. "It's a shock, many parents are in a panic because they still can't get close to the place and their children are there." Canadian Prime Minister Justin Trudeau said he was "devastated" by the incident. "I can't imagine what families are going through. But obviously, if there's anything the federal government can do, it's there," he told reporters in Ottawa. "What a terrible tragedy this morning in Laval. There is nothing worse than being afraid of what happens to your child. My thoughts are now with the children, parents and staff" of the daycare center, Quebec Prime Minister François Legault said on Twitter.
My heart is with the people of Laval today. No words can take away the pain and fear that parents, children, and workers are feeling – but we are here for you. I'm keeping everyone affected by this unfathomable, tragic event in my thoughts.

— Justin Trudeau (@JustinTrudeau) February 8, 2023
*With information from APF
Source: Jovempan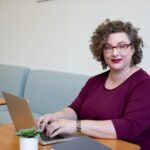 I have been working as a journalist for over 10 years. In that time, I have covered the news from all corners of the world, and written about everything from politics to business.I'm now a full-time author, and my work can be found at Global happenings. My aim is to bring you up-to-date news and views on global affairs, in a format that is easy to read and understand.