Since the deadly earthquake that struck Turkey and Syria on Monday, social networks have been full of erroneous information and diverted images and videos supposedly showing in particular a "tsunami" or a child crying for his parents. At least 11,200 people were killed in the 7.8 magnitude earthquake that hit Turkey and Syria on Monday, according to the latest official reports released on Wednesday. Since then, AFP journalists have examined fake images and videos shared and viewed thousands of times, showing scenes believed to be from the earthquake or its aftermath.
Videos racking up millions of views
Thus, a series of images on Facebook, Instagram and Twitter, purporting to show panic in the occupied West Bank after the earthquake in Turkey, garnered tens of thousands of interactions. But a reverse image search by AFP found the photos dated back to June 2017 and showed Palestinians celebrating Eid al-Fitr in the West Bank city of Nablus. Another widely shared video shows a "tsunami" caused by the earthquake on the southern coast of Turkey. But analysis of the video shows it was actually footage from a March 2017 storm in Durban, South Africa.
Separately, a video showing spectacular waves crashing on a coast believed to be in Turkey was found to come from a storm in January in San Diego, California (USA). Another widely shared image after the quake shows a dog lying next to a person who appears to be buried in rubble, racking up more than 1.5 million views on Twitter. But a reverse image search showed the image had been online since at least 2018 and was part of a series uploaded by Czech photographer Jaroslav Noska to the Alamy photo platform.
Another photo shared by Egyptian media shows a baby boy crying as he sits atop the rubble, with a caption describing him as a Syrian boy left to fend for himself after the earthquake. Checked, the photo is part of a series of staged photos on the Shutterstock image site. Other videos purporting to show the ground or buildings shaking or collapsing are actually from previous earthquakes, including a 2011 earthquake in Japan.
Source: Europe1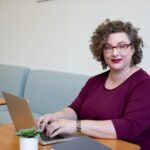 I have been working as a journalist for over 10 years. In that time, I have covered the news from all corners of the world, and written about everything from politics to business.I'm now a full-time author, and my work can be found at Global happenings. My aim is to bring you up-to-date news and views on global affairs, in a format that is easy to read and understand.