KJoe Biden speaks in Warsaw among thousands of people who flocked to listen to him.
"Kiev resists and is strong", said the US president as he opened his speech on the stage set up at the Warsaw Castle.
"Vladimir Putin thought we would surrender, he was wrong" Biden said, adding that democracies around the world have responded to the invasion of Ukraine.
"Europe has been tested. But we we will continue to defend democracy at all costs", Biden underlined. "The democracies of the world have strengthened, not weakened", said the American president again.
Putin "still doubts our ability to resist, but we we will never get tired"said Biden.
"Ukraine will never, ever be defeated by Russia", assured the US president. "The autocrats must not be satisfied, they must be fought," he added.
Russia has committed 'shameless crimes against humanity', then remarked Biden. The Russians have used rape as a weapon of war and stolen Ukrainian children, Biden accused, calling it "repugnant".
"The West didn't want to attack Russia like Putin said today," Biden stressed. "War is Putin's choice," said the US president. "The US is not trying to destroy Russia."
Thousands of people filled the square in Warsaw to listen to Biden's speech on the first anniversary of the war in Ukraine. Bruce Springsteen's notes preceded the American president's speech. Many of those present wave American flags. The CNN correspondents on the spot report it. Biden's words are broadcast live on all major television stations in the country.
"The United States and its allies will announce new sanctions against Russia this week." Joe Biden said so from Warsaw.
"Ukraine must win and we must support it." This was stated by Polish President Duda speaking at Warsaw Castle before Joe Biden. "Thanks to the American president for his courage and his determination. To the United States and NATO for sending military assistance and other aid", underlined the Warsaw leader. "The role of the Alliance is to defend the free world," concluded Duda.
Joe Biden's speech in Warsaw was not "designed for a head-to-head confrontation" with Vladimir Putin. Sullivan said. "It's not a rhetorical contest with anyone", underlined the right-hand man of the American president. "It is an affirmation of values, of a vision of the world that we want to build and defend". "We chose this date" for Joe Biden's speech in Poland "not because President Putin would have spoken on the same day but because it is close to the first anniversary of the war in Ukraine". "I don't think Biden followed Putin's speech." He added the American national security adviser, stressing however that he "wasn't sure because he wasn't in the company of the American president".
ANSA Agency
Special guard for Biden in Warsaw, is the Dutch pastor Dakota – Politics
The dog is part of the security staff of the president of the United States (ANSA)
"For the security of Europe, the United States needs Poland and NATO." Joe Biden said in his meeting in Warsaw with Polish President Duda. "Poland's support to Ukraine has been extraordinary", he added, thanking Duda "for welcoming over 1.6 million Ukrainian refugees". "NATO is stronger than ever".
Source: Ansa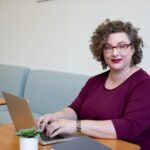 I have been working as a journalist for over 10 years. In that time, I have covered the news from all corners of the world, and written about everything from politics to business.I'm now a full-time author, and my work can be found at Global happenings. My aim is to bring you up-to-date news and views on global affairs, in a format that is easy to read and understand.