The UN Security Council did not allow "Ombudsman" for "DPR" Morozov to participate in the meeting
Russia tried to "push" to the meeting of the UN Security Council representative of the puppet "DPR" Daria Morozovathe so-called commissioner for human rights in the "republic", but this was not allowed in the organization and voted against. Permanent representative of the aggressor country to the UN Vasily Nebenzya outraged and called the decision "hypocritical."
During the voting on March 17, Morozova was opposed by eight countriesabstained threeand supported Russia – four, reports "Ukrinform". In the interests of Moscow voted in particular Brazil and China.
In order for the "ombudsman" to be admitted to the event, it was necessary to score nine "for" out of 15 members of the Council (according to the order of voting on procedural issues).
America, France, Great Britain voted against other participating countries.
Referring to the diplomats, Ukrinform stated that the Russian Federation tried to involve Morozova in the meeting of the Security Council, allegedly in order to divert attention from the issuance of an arrest warrant by judges of the International Criminal Court for Russian President Vladimir Putin.
Nebenzya, for his part, complains: they say that the UN Security Council has shown "double standards" and does not want to "hear Donbass."
"This decision only confirms that you do not consider the inhabitants of Donbass to be people and you do not care about their suffering", – said the Kremlin aide.
As GLOBAL HAPPENINGS reported, earlier the United Nations Commission submitted a report on systematic crimes against humanity of the Russian military in Ukraine. At the same time, they did not see the genocide of the Ukrainian people committed by the Kremlin.
Source: Obozrevatel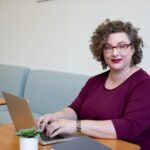 I have been working as a journalist for over 10 years. In that time, I have covered the news from all corners of the world, and written about everything from politics to business.I'm now a full-time author, and my work can be found at Global happenings. My aim is to bring you up-to-date news and views on global affairs, in a format that is easy to read and understand.