Trump says he expects his own arrest next week and called for protests
Former US President Donald Trump has said he could be arrested next week in a case of concealing money paid to women who claimed to have had sex with a billionaire. He cited "leaked information" from the Manhattan District Attorney's office about alleged plans to detain Trump.
The US ex-president wrote about this on his social networks, the Associated Press notes. Trump also repeated the thesis that in 2020 he was allegedly robbed of his victory in the presidential election and called on his supporters to protest.
"In his social media post, Trump repeated his lie that the 2020 presidential election, which he lost to Democrat Joe Biden, was stolen, and urged his followers to 'protest, take back our nation.' that preceded the riots at the US Capitol on January 6, 2021, when his supporters broke the doors and windows of this building and left the beaten and bloody officers who tried to stop the establishment of the election results, "the publication notes.
The AR states that there were no public statements about the possible presentation of new charges against the ex-president.
At the same time, it is possible that law enforcement officers became interested in one of the episodes of Trump's biography.
Some time ago, former Trump lawyer Michael Cohen testified before a Grand Jury in Manhattan during a hearing on the ex-president's possible violations of handling classified documents last summer about how he helped arrange payments to two women in 2016 to silence them. about sexual encounters with Trump ten years earlier.
The ex-president of the prosecution objected, and called the investigation that began on this occasion a "witch hunt" by the Democratic prosecutor, who allegedly decided to prevent Trump from running for president in the 2024 elections.
"Manhattan District Attorney Alvin Bragg's office appears to be investigating whether any state laws were violated in connection with payouts or how Trump's company compensated Cohen for his work to cover up allegations by women. Daniels and at least two former Trump aides former political adviser Kellyen Conway and former press secretary Hope Hicks are among the witnesses who have met with prosecutors in recent weeks.
The AP also recalled that Trump's former lawyer said that, on behalf of a client, he arranged payments totaling $ 280,000 to porn actress Stormy Daniels and Playboy model Karen McDougal. According to Cohen, the payouts were meant to buy them silence on Trump, who was then in the midst of his first presidential campaign.
"Cohen and federal prosecutors said the company paid him $420,000 to reimburse him for $130,000 paid to Daniels, as well as to cover bonuses and other alleged expenses. The company classified these payments internally as legal fees. The $150,000 payment McDougal was made the then publisher of the National Enquirer supermarket tabloid, which prevented her story from being revealed.
Following an investigation in 2018, Cohen was sentenced to 3 years in prison on charges of Trump campaign finance violations. The billionaire himself then managed to get away with it.
Earlier, Trump said that in 24 hours he would achieve peace in Ukraine by giving Putin the occupied territories. The billionaire said that under previous presidents, Russia occupied parts of Georgia and Ukraine, and during the US presidency, Joe Biden generally got a "smorgasbord". Under him, Russia did not occupy anything, because, they say, "Putin understood that he would never have done this. And this was even without concluding an agreement."
Source: Obozrevatel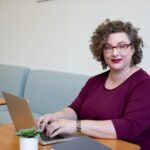 I have been working as a journalist for over 10 years. In that time, I have covered the news from all corners of the world, and written about everything from politics to business.I'm now a full-time author, and my work can be found at Global happenings. My aim is to bring you up-to-date news and views on global affairs, in a format that is easy to read and understand.