Administration of US President Joe Biden resumed the deportation of Russians who had fled from "shared" mobilization. The move is a clear change of stance, as the United States hosted Russian fugitives all year round.
It is reported by The Guardian. In particular, A young Russian was suddenly deported from the US back to Russia over the weekendwho came to the United States to escape the efforts of Kremlin dictator Vladimir Putin to mobilize citizens for war in Ukraine.
He was among several asylum seekers from Russia, many of whom fled to the US last year and now fear the US government will return them to Russia, where they could face jail or an ambulance to the front lines, where Russia has already suffered tens of thousands of victims.
News of the resumption of deportations to Russia comes just over a year after reports that the Biden administration had suspended deportation flights to Russia, Ukraine and seven other European countries. after the Russian attack on Ukraine It is not clear when the deportations to Russia resumed. The White House did not comment.
Migrants from Russia came to the US thinking that they can receive asylum and be protected from deportation for the declared position. Now the apparent change in policy has caused confusion among migrants and their supporters, who have had little time to find a way out.
Texas lawyer Jennifer Scarborough admitted that among her clients were four Russians who asked for asylum in the United States out of fear of being mobilized.
One of her clients was deported over the weekend and she explained that his legal status and residence meant she had no doubt that he had been taken to Russia.
"I don't know what will happen to him. Russia has been incredibly vocal about its feelings for the opposition. Just the fact that they fled Russia to go to the United States puts them at risk," she said.
Two other Scarborough clients remain in legal limbo as they have little or no options for submitting asylum claims. They cited "fear and a significant risk of persecution or torture if returned home" as reasons for granting them asylum.
However, immigration officials accepted that the fear of being drafted into the military did not meet the criteria for a definition of "credible fear". In addition, they did not have time to provide the necessary documents, so at any time the Russians can be deported. One is currently in a Louisiana immigration detention facility and the other was fired after going on a hunger strike.
A third Scarborough client was able to submit documents in a timely manner and was given the opportunity for new hearings.
"In March 2022, the US announced that they were stopping deportations to Russia due to the political situation, so I don't understand why they restored it and did it so quietly. If we are against this war, then why … deport people to fight in Ukraine," the lawyer said.
As GLOBAL HAPPENINGS reported, tens of thousands of men with citizenship of the Russian Federation and the Republic of Belarus are now legally in Ukraine. They live quietly and legally in the rear, while the Ukrainians are fighting the invaders. The Rada is discussing the possibility of deporting those Russians and Belarusians who did not voluntarily join the Armed Forces of Ukraine, and also started talking about the refusal to obtain Ukrainian citizenship.
Source: Obozrevatel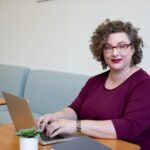 I have been working as a journalist for over 10 years. In that time, I have covered the news from all corners of the world, and written about everything from politics to business.I'm now a full-time author, and my work can be found at Global happenings. My aim is to bring you up-to-date news and views on global affairs, in a format that is easy to read and understand.