North Korea fired a short-range ballistic missile on Sunday, March 19, according to the South Korean military, its fourth show of force in a week as Seoul and Washington conduct their largest joint military exercises in five years.
"Our military detected a short-range ballistic missile fired from the vicinity of Tongchang-ri area in North Pyongan Province (northwest) at 11:05 a.m. (2:05 GMT) towards the sea of 'East "said the Joint Chiefs of Staff (JCS), referring to the Korean name for the Sea of ​​Japan.
US and South Korean intelligence are analyzing the projectile, which flew 800 kilometers, the JCS said in a statement, calling the launch a "serious provocation" in violation of UN sanctions. The JCS added that the army stands ready to retaliate in a manner "overwhelming"while pursuing "intensive and meticulous military maneuvers and exercises".
They are "closer to an unforgivable red line"
Seoul and Washington have been carrying out their largest military maneuvers in five years since Monday, supposed to strengthen their cooperation in the face of the growing threat from the North. baptized « Freedom Shield »they must last until March 23.
The US Army's Indo-Pacific Command also condemned the shooting, which underscores "the destabilizing impact" banned North Korean weapons programs. Tokyo also confirmed the shooting while condemning it "vehemently" through its embassy in Beijing, Deputy Defense Minister Toshiro Ino told reporters.
According to Japanese media citing unnamed government sources, the projectile appears to have fallen outside Japan's exclusive economic zone (EEZ) after following an irregular trajectory.
Seoul and Washington exercises infuriate Pyongyang, which sees them as rehearsals for an invasion of its territory and regularly promises a response "overwhelming". They "close to an unforgivable red line"the official North Korean agency KCNA said about them on Saturday.
"frenzied" maneuvers
Sunday's launch comes a day after KCNA announced that "more than 800,000" young volunteers determined to "ruthlessly annihilate the war-obsessed" joined the army to fight "American Imperialists".
On Thursday, Pyongyang fired its Hwasong-17 intercontinental ballistic missile (ICBM), the most powerful in its arsenal, in the presence of North Korean leader Kim Jong Un and his daughter, and just before a visit to Japan from South Korean President Yoon Suk Yeol.
Cold for years due to a historic dispute, the two neighbors have resumed language at the highest level and decided to present a united front against North Korea. Yoon Suk Yeol also announced the reactivation of the General Security of Military Information Agreement (GSOMIA). This pact, signed in 2016 but called into question in 2019 by Seoul due to diplomatic tensions, allows the exchange of military information.
Thursday was Pyongyang's second ICBM test this year, which KCNA said at the time was a response to military drills. "frantic" from South Korea and the United States. The firing itself came after the launch Tuesday of two short-range ballistic missiles and, on March 12, two strategic cruise missiles from a submarine.
Soon a nuclear test?
Experts had warned that Pyongyang would probably take the pretext of these maneuvers to fire more missiles and perhaps even carry out a nuclear test, which would be the seventh in its history and the first since 2017.
Last year, North Korea declared "irreversible" its status as a nuclear power and Kim Jong Un has called for increasing "exponential" the country's military arsenal, including tactical nuclear weapons.
Earlier this month, the leader ordered the military to step up its own maneuvers for a "real war".
Source : Nouvelobs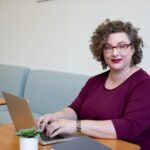 I have been working as a journalist for over 10 years. In that time, I have covered the news from all corners of the world, and written about everything from politics to business.I'm now a full-time author, and my work can be found at Global happenings. My aim is to bring you up-to-date news and views on global affairs, in a format that is easy to read and understand.