Protesters gathered in Place d'Italia, south of Paris, and chanted slogans against Macron's government; police were called after containers were burned
JULIEN DE ROSA / AFP
Protesters carried signs, burned containers and erected barricades during Saturday's protests.

Protests against the government of France multiplied this Saturday, the 18th. The situation has worsened since Thursday, the 16th, when the government of Emmanuel Macron approved by decree to Social Security Reform, changing the retirement age from 62 to 64. According to the French, the protests resemble the 2018 "Yellow Vests" revolt. However, the greatest mobilization took place in the capital Paris. After two nights of protests in Praça da Concordia that led to hundreds of arrests, demonstrators demonstrated in Praça da Italia, south of the capital. Trade union activists and leftist parties mixed with protesters who did not belong to any organization, as well as in the "Yellow Vests" movement of 2018, which ended in a national revolt due to the social discontent of the inhabitants of rural areas and peripheries of cities.
After two hours of protests marked by shouts against Macron's "authoritarianism", containers were burned and barricades were erected, prompting the action of the police, who, in turn, used tear gas. So far, the authorities have not released a balance of wounded or arrested on Saturday. On Monday, the 20th, parliament is expected to vote on two motions of censure to overthrow the government appointed by Macron. However, the initiatives are unlikely to work if the conservative formation Los Republicanos maintains the voting discipline they failed to achieve on Thursday, when the government used Article 49.3 of the Constitution to approve the reform by decree without having a majority in the Assembly.
*With information from EFE
Source: Jovempan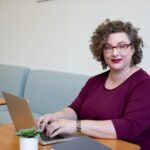 I have been working as a journalist for over 10 years. In that time, I have covered the news from all corners of the world, and written about everything from politics to business.I'm now a full-time author, and my work can be found at Global happenings. My aim is to bring you up-to-date news and views on global affairs, in a format that is easy to read and understand.