China will benefit from any option to end the war in Ukraine: Bolton named the reasons and pointed to the main interest of Beijing
China actively supports Russia, providing its market for oil and gas sales and helping to circumvent Western sanctions, and military assistance is also possible. However, Beijing's ultimate goal is to turn the Russian Federation into its own "colony".
At present, China is in a unique situation: it wins regardless of how the war unleashed by Russia against Ukraine ends – with its victory or complete defeat. This was stated by US national security ex-radio John Bolton in an interview with Voice of America.
Bolton is convinced that China is already actively supporting Russia, even if it is not about military assistance to the aggressor state. In particular, Beijing has provided the Russian Federation with a market for oil and gas, and is also helping to circumvent Western sanctions.
I think that China is very active in supporting Russia. Of course, we know that China has significantly increased its purchases of oil and gas from Russia, and these numbers are probably more than what is publicly reported. And subsequently, China will want to continue to do so on a permanent basis. I have no doubt that Russian financial institutions under sanctions are laundering [у Китаї] money because of the opacity of the Chinese financial system in world markets, and I think that China can help Russia in several indirect ways, regardless of whether it supplies weapons to Russia directly or not," the US national security ex-radical said.
At the same time, he does not exclude the possibility of supplying Chinese weapons to Russia, and the expert has no doubts that the dependence of the Russian Federation on China will only increase.
"China can sell weapons to Belarus. And what will happen next? It can sell weapons to North Korea, and what will happen after that? do what they want, Russia and Russia and China are now in a situation that can be called a "situation of agreement." I think China is quite happy with that," Bolton said.
He believes that the ultimate goal of China, on the basis of which Beijing provides support to Russia, is the desire to turn the Russian Federation into its own "colony".
"I think China has made it very clear that they want to dominate the Indo-Pacific region, and in the end they claim global dominance. In their public statements, they no longer hide this. And it is very beneficial for China to turn Russia into its satellite "- with agricultural products, minerals, vast territory, direct access to Europe. It is a very convenient neighbor for them," Bolton said.
At the same time, he believes, China is not at all so interested in Russia's victory in the war against Ukraine – for the simple reason that Beijing will be in the black no matter the outcome of the confrontation.
"I think that in any outcome of the Russian-Ukrainian conflict, China will win. If Russia wins, completely subjugates Ukraine, rejoins it with Russia, this would be a plus for China's ally. But if Russia fails, it will become more dependent on China. And so, and so – China will win, "explained his opinion on the national security of the United States.
Recall that earlier the former Foreign Minister Pavel Klimkin is convinced that "tectonic shifts" have begun in the world, as a result of which China will no longer just sit.
The diplomat is confident that now the ties between China and Russia are quite strong. He compared them to a "double star". Beijing, like the West, is interested in weakening Russia, but it does not need a collapse on the territory of this state.
At the same time, China understands that they need a certain devotion to Europe, because it is not known what will happen to Russia, Belarus. Beijing will make efforts to balance its geopolitical influence and American geopolitical influence in Central Europe.
Source: Obozrevatel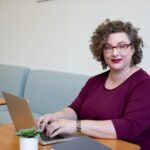 I have been working as a journalist for over 10 years. In that time, I have covered the news from all corners of the world, and written about everything from politics to business.I'm now a full-time author, and my work can be found at Global happenings. My aim is to bring you up-to-date news and views on global affairs, in a format that is easy to read and understand.