Bashar al-Assad visits the United Arab Emirates
Syrian President Bashar al-Assad is making an official visit to the United Arab Emirates this Sunday, March 19, at a time when several Arab countries are renewing contact with Damascus, diplomatically isolated for ten years.
"Bashar Al-Assad, President of the Syrian Arab Republic, arrived today in the United Arab Emirates for an official visit, accompanied by his wife, Asma"reported the official Emirati news agency WAM, Asma Assad's first official trip abroad since the outbreak of the conflict in Syria in 2011.
The Syrian president was welcomed in the capital Abu Dhabi by Emirati President Mohammed bin Zayed Al-Nahyan. Emirati fighter jets escorted the Syrian presidential plane as it entered Emirati airspace, the source said.
Bashar al-Assad has been diplomatically isolated since the 2011 crackdown on a popular uprising that degenerated into a civil war. Since the devastating earthquake of February 6, Arab countries have intensified their contacts and sent aid to Damascus.
Visits to Oman in February, to Moscow this week
The Syrian president, whose country was expelled from the Arab League at the end of 2011, visited the Sultanate of Oman on February 20, a first in twelve years of war in Syria. A discreet but important mediator on the diplomatic scene, Oman is one of the rare Arab countries, and the only one in the Gulf to have always maintained official diplomatic relations with Damascus since the beginning of the war.
At the end of 2018, the Emirates reopened their embassy in Damascus. And in March 2022, Bashar al-Assad made his first visit to an Arab country in Abu Dhabi. He had been received by President Mohammed ben Zayed.
Relief efforts for Syria after the earthquake were led by Abu Dhabi, which helped break its isolation. The Emirates have also pledged more than $100 million in aid, dispatched a rescue team and provided thousands of tons of relief materials.
Emirati Foreign Minister Abdullah bin Zayed Al-Nahyan also visited Syria last month - he was the first senior Gulf official to do so after the earthquake. It was his second trip to Syria this year.
Bashar al-Assad was traveling to Moscow this week, where he was received by his Russian counterpart Vladimir Putin, who has been trying for several years to bring Damascus closer to Arab countries.
Source : Nouvelobs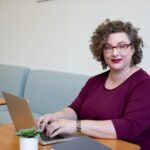 I have been working as a journalist for over 10 years. In that time, I have covered the news from all corners of the world, and written about everything from politics to business.I'm now a full-time author, and my work can be found at Global happenings. My aim is to bring you up-to-date news and views on global affairs, in a format that is easy to read and understand.