Senior Iranian security official Ali Shamkhani signed this Sunday, March 19 in Baghdad an agreement intended to "protect the border" between Iran and Iraq, where Iranian Kurdish opposition groups targeted by Tehran are based, the office of the Iraqi Prime Minister announced.
Ali Shamkhani, secretary of Iran's Supreme Security Council, signed an agreement with his Iraqi counterpart Qassem al-Araji "includes coordination in the protection of common borders and the consolidation of cooperation in several security areas"said the services of Mohamed Chia al-Soudani.
This visit comes on the eve of the twentieth anniversary of the invasion of Iraq led by the United States. Today, ties between Baghdad and Tehran are closer than ever and the government of Mohamed Chia al-Soudani is supported by a pro-Iran parliamentary coalition.
Some Western capitals, however, warn against too great an influence in Iraq of the Iranian neighbor, which considers the United States as its greatest enemy since the Islamic Revolution of 1979.
"End" the activities of Kurdish opponents
According to comments reported by the official Iranian agency Irna, Ali Shamkhani attacked this Sunday the "anti-security and vicious activities of counter-revolutionary and terrorist elements in the region [du Kurdistan irakien] and northern Iraq ».
He said that the agreement signed this Sunday "can completely and fundamentally end the vicious actions of these groups".
These factions of the Iranian Kurdish opposition taking refuge in northern Iraq had been bombarded by Iran at the end of 2022, Tehran accusing them of infiltrating its territory to carry out attacks and encourage demonstrations. The Iraqi government then undertook to redeploy its border guards to limit tensions.
At the time, Iran was rocked by a protest movement sparked by the September 16 death of Mahsa Amini, 22, a young Kurdish woman arrested by vice squad for alleged violation of the dress code for women.
Iraq was also one of the mediators in talks between Iran and Saudi Arabia, which severed diplomatic ties in 2016, before announcing their resumption on March 10. A rapprochement of which Ali Shamkhani was the craftsman on the Iranian side.
During his visit to Baghdad, he was accompanied by the governor of the Central Bank and the deputy minister in charge of economic affairs, according to Irna.
Trade is vital for both partners, especially in terms of energy. Iraq is very dependent on its neighbor's gas and electricity.
Source : Nouvelobs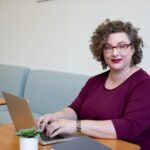 I have been working as a journalist for over 10 years. In that time, I have covered the news from all corners of the world, and written about everything from politics to business.I'm now a full-time author, and my work can be found at Global happenings. My aim is to bring you up-to-date news and views on global affairs, in a format that is easy to read and understand.