In the city of Madaripur in southern Bangladesh on Sunday, March 19, there was a large-scale accident – a bus with passengers crashed into a highway fence and fell into a roadside ditch. At least 19 people were killed and 25 others were injured.
This was reported by Aljazeera. According to law enforcement officers, the driver lost control of the vehicle and crashed into the handrails of a newly built large expressway.
As a result, the bus fell nine meters into a ditch. There were 40 people in the vehicle at the time of the accident.
The death toll could rise as some of the injured passengers are in critical condition, police officer Anowar Hossain said.
"In Bangladesh, road accidents are frequent due to old and poorly maintained cars and roads, as well as poor driver training. The number of fatal accidents is on the rise, despite the government saying it will reduce them by 2030 by 50%," the publication added.
As GLOBAL HAPPENINGS reported, in Herzegalom, near Budapest in Hungary, more than 40 vehicles collided, including five trucks. Dozens of people were injured in the accident.
In Poland, a traffic accident occurred involving two passenger minibuses, in which there were citizens of Ukraine. Five people were injured in the accident.
Source: Obozrevatel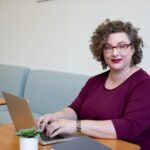 I have been working as a journalist for over 10 years. In that time, I have covered the news from all corners of the world, and written about everything from politics to business.I'm now a full-time author, and my work can be found at Global happenings. My aim is to bring you up-to-date news and views on global affairs, in a format that is easy to read and understand.