The plane carrying Chinese President Xi Jinping has landed in Moscow. This was reported by Ria Novosti citing Flightradar data. Xi Jinping's visit to Russia will last from March 20 to 22. It will be Xi Jinping's first overseas trip since he was re-elected for a third term as head of state.
Kremlin spokesman Dmitry Peskov reported that Xi and Russian President Vladimir Putin will discuss China's peace plan for Ukraine in their meeting scheduled for 4.30pm local time (2.30pm Italian time). The USA, added Peskov, "also prevents a decrease in hostilities" in Ukraine. "The State Department and the National Security Council are speaking openly and officially about this."
A few hours before their meeting in Moscow, the presidents of Russia and China, Vladimir Putin and Xi Jinping, today published parallel editorials in the press of their interlocutor – Putin in the People's Daily, Xi in the Rossiyskaya Gazeta – to underline their strategic alliance and explain what Putin called Beijing's "constructive role" in the "solution of the Ukrainian crisis".
Putin said he has "high hopes" for President Xi Jinping's visit to Moscow, the first since the launch of his "special military operation" against Ukraine in February 2022. "In connection with the events taking place in Ukraine, to understand their origin and true causes, we welcome China's willingness to play a constructive role in resolving the crisis," wrote the Russian president, who according to the program released by the Kremlin should have an initial informal face-to-face with Xi this evening and another official tomorrow, which will be followed by a joint declaration and the signing of various cooperation agreements and documents.
ANSA Agency
China, CPI avoids 'double standards' with arrest warrant for Putin – World
Foreign ministry spokesman says court must "maintain an objective and impartial position" (ANSA)
Xi's article, more focused on the war in Ukraine, aims to strike a difficult balance between calling for peace and avoiding open criticism of the
Russia. Beijing has denied US and NATO allegations that it is considering supplying arms to aid Moscow's aggression on Kiev, which Putin continues to insist is "fueled by the West". China's peace plan, which provides for respect for the "sovereignty of all countries" and the end of any sanctions, is "constructive" and promotes a "political solution", said Xi, for whom "complex problems do not they have simple solutions". But an end to the war would ensure "the stability of global production and supply chains".
And the solution can be found "if everyone is guided by the concept of common, global, joint and sustainable security, and dialogue and consultations continue in an equal, prudent and pragmatic way", Xi wrote again, summarizing Beijing's position on the affair. The economic partnership is a "priority" for China and Russia, added the Chinese president, assuring that the parties aim for "an all-encompassing partnership", effective in a world threatened by "acts of hegemony, despotism and bullying".
Russia and China are battling "common threats," Putin noted, as their relationship grows "steadily stronger" and is at the "highest level in their history." Xi's visit, he said, constitutes a "historic event" that "reaffirms the special nature of the Russia-China partnership". The Russian president then describes Xi as a "good old friend" with whom "we have reached an unprecedented level of trust in our political dialogue, our strategic cooperation has become truly global in nature and is at the gates of a new era".
ANSA Agency
'No children separated from their parents', assures the Russian guarantor – Mondo
After the arrest warrant issued by the ICC for her and President Putin. "To date, 380 orphans from new regions of Russia have found a home with Russian families. They were in care institutions" (ANSA)
In Russia between today and Wednesday, President Xi Jinping will strengthen his relations with Putin, a partner who is increasingly dependent on Beijing but also increasingly unpredictable. "A mission for peace", the Chinese Foreign Ministry presented it on Friday, linking it to Moscow's war against Ukraine. Strengthened by the unprecedented third consecutive term he has just received as president of the People's Republic after the equally historic third row secretariat of the Communist Party in October, Xi has decided to start the new decade's foreign visits from Moscow, just as he did 10 years ago he does once he has conquered the institutional summit of the country.
His meeting with Putin will be the 40th in person, underlining the continued importance of his Russian understanding even if the trip risks jeopardizing other foreign policy objectives, including those to prevent China's relations with the United States from getting out of control and to protect relations with Brussels with which Beijing is trying to further advance economic and trade cooperation. China still needs access to Western markets, technology and capital to return to robust growth, the real source of legitimacy of the CCP. The Kremlin, on the other hand, is increasingly dependent on the Dragon for the purchase of oil and gas in the face of Western sanctions, but claims its ability to manoeuvre.
"Just before Xi's state visit began, Putin made his first trip to the occupied Ukrainian city of Mariupol, more than symbolic for the Russian invasion, in another apparent attempt to signal he has Beijing's backing." , a diplomatic source noted to ANSA. However, rather than push Putin to withdraw from Ukraine, Xi – according to some observers – will use the meeting with the Russian president to develop the bilateral strategic partnership. In order to strengthen the image of a neutral party interested in peace, Xi should then speak virtually with his Ukrainian counterpart Volodymyr Zelensky for the first time since the beginning of the Russian invasionprobably after his trip to Moscow, reported the Wall Street Journal in recent days.
The White House is preparing for the visit in a wait-and-see position: "We will see what emerges from this meeting", says the spokesman for the National Security Council of the White House, John Kirby, but if the request for a truce in Ukraine emerges it will be "unacceptable " because it would mean "ratifying the gains made by Russia to date" and "giving Putin more time". Since Moscow attacked Ukraine over a year ago, Beijing has avoided condemnation by maintaining an ambiguous position. Any significant distance from Moscow would have a backlash that China cannot afford: it is possible that the Communist leadership is seeking a better balance between the twin objectives of achieving stability in relations with Europe and ensuring that Russia does not lose war, remaining aligned with China, essential for Xi's plans on new world arrangements to the detriment of the United States. "Xi will refuse to put his name on anything that could cause an economic backlash to the West," the diplomatic source added. While Hu Xijin, former editor of the Global Times, nationalist tabloid of the People's Daily, observed that "the US provides the reason and energy to continue the Ukrainian war". Instead, China "provides the rationale and hope to end it," Hu wrote on Twitter.
Source: Ansa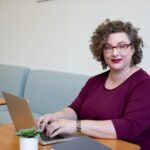 I have been working as a journalist for over 10 years. In that time, I have covered the news from all corners of the world, and written about everything from politics to business.I'm now a full-time author, and my work can be found at Global happenings. My aim is to bring you up-to-date news and views on global affairs, in a format that is easy to read and understand.