Large-scale protests continue in France, people take to the streets not only in Paris, but also in other cities of the country. Recall that the reason for the dissatisfaction of citizens is the reform, which involves raising the retirement age from 62 to 64 years.
On Monday, March 20, the French parliament twice tried to declare a vote of no confidence in the government of Emmanuel Macron, but there were not enough votes for this. According to Reuters, 278 deputies supported such a decision during the vote, and 287 are needed to declare no confidence.
"Macron's decision to bypass the parliamentary vote on the pension bill, which resulted in a vote of no confidence, has already undermined his reform program and weakened his leadership," opponents of the French president say.
After the failure of the vote for a vote of no confidence, representatives of the left-wing party La France Insoumise (LFI, France Unbowed) again called on French Prime Minister Elisabeth Born to resign. In their hands, the legislators held placards with the inscription: "We will meet in the streets."
"Nothing has been decided, we will continue to do everything possible to ensure that this reform is repealed," Mathilde Pano, head of the LFI parliamentary group, said.
In the center of Paris, protesters set fire to piles of garbage formed on the streets a few days later due to strikes. The police tried to disperse the people using batons and tear gas.
And in the city of Bordeaux, about 200-300 people – mostly young people – also protested against the reform and chanted: "Macron, resign!" They set fire to several garbage cans.
Ahead of the union and France's opposition parties said they would step up protests to try to make a difference with reform.
During preliminary demonstrations in Paris, police used water cannons and tear gas to disperse protesters and arrested at least 217 people, GLOBAL HAPPENINGS reported.
Source: Obozrevatel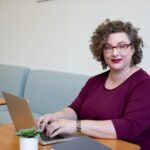 I have been working as a journalist for over 10 years. In that time, I have covered the news from all corners of the world, and written about everything from politics to business.I'm now a full-time author, and my work can be found at Global happenings. My aim is to bring you up-to-date news and views on global affairs, in a format that is easy to read and understand.