Case happened in March 2022; of the five members, four died and one survived the fall but was seriously injured and in a coma.
Fabrice COFFRINI / AFP
Photograph taken on March 27, 2022 shows flowers and candles beside the building where five members of a French family jumped one after another from the seventh floor of their apartment on March 24, 2022 in Montreux, western Switzerland

The collective suicide of a French family in Montreux, France Switzerland, was prepared and even rehearsed, revealed this Tuesday, 21, the Public Prosecutor's Office, which will archive the case. The five members threw themselves from the seventh floor of a building one after the other, but only four died. The case took place in March 2022, and the family lived independently in an elegant building in Montreux, a few steps from the casino in this chic city on the shores of Lake Geneva. The 40-year-old father, his wife, the woman's twin sister and the couple's 8-year-old daughter died. Only the teenage son survived the fall, but he was seriously injured and in a coma. Although the investigation quickly demonstrated that it was a suicide, the findings of the public prosecutor of the canton of Vaud reveal "that the mother and sister had dominant and possessive personalities, which contrasted with a shy father". They had "a strong grip on the children and held them in the belief that the world was hostile to them," she added. The family had almost no contact with the outside world, the children studied at home, and only the twin sister worked regularly. According to the investigation, the family "prepared, rehearsed and organized their departure for 'a better world'", without setting a precise date. Neither the mother nor the girl were registered in the official archives. Apparently a verification procedure carried out by two police officers on March 24, 2022 in the morning was what led the family to proceed with the act.
*With information from AFP
Source: Jovempan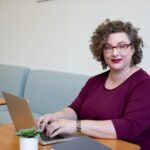 I have been working as a journalist for over 10 years. In that time, I have covered the news from all corners of the world, and written about everything from politics to business.I'm now a full-time author, and my work can be found at Global happenings. My aim is to bring you up-to-date news and views on global affairs, in a format that is easy to read and understand.