Vladimir Putin and Xi Jinping praised this Tuesday, March 21 the entry into a " new era " of their relationship "special" facing the West, the Russian president cautiously supporting the Chinese plan to settle the conflict in Ukraine, while accusing kyiv of rejecting it.
The Chinese initiative, which advocates peace talks, has elements that can "to serve as a basis for a peaceful settlement (of the conflict), when they are ready for it in the West and in kyiv"launched Vladimir Putin. "However, we are not currently observing such a disposition on their side"he added, alongside Xi Jinping who, for his part, stressed that Beijing was "for peace and dialogue" in Ukraine.
" New era "
In kyiv, Ukrainian President Volodymyr Zelensky said he had " guest " China to be part of the settlement of the conflict and "wait for his response"adding "receiving signals but nothing concrete".
Vladimir Putin and Xi Jinping were speaking after a summit in the Kremlin which, in the absence of a breakthrough on Ukraine, aimed above all to demonstrate the solidity of relations between Russia and China, in the context of high tensions between these countries and Westerners.
The Chinese president thus considered that relations between Beijing and Moscow were entering into " a new era "after having signed with his Russian counterpart a declaration on "deepening the strategic partnership" Russian-Chinese. The master of the Kremlin, who rolled out the red carpet to Xi Jinping for this state visit ending on Wednesday, welcomed the "special nature of Russian-Chinese relations".
"We cannot reasonably consider that China is impartial" regarding Ukraine, a White House spokesman said on Tuesday, the most direct American criticism to date of the Chinese mediation proposal in the conflict.
"Limitless Possibilities"
In a joint statement with Cold War overtones, the two leaders also strongly attacked the West, accusing the United States of « know » international security to maintain their "military advantage"and expressed their " concern " in the face of NATO's growing presence in Asia.
Another echo of the Cold War, Russia and China asserted that a nuclear war should not " Never " take place, in the statement signed by Vladimir Putin and Xi Jinping. The Russian president also threatened to "to replicate" if London supplies Ukraine with shells containing depleted uranium, as mentioned by a British official.
He was much warmer with his Chinese host, giving him « cher ami » a you « Comrade Xi ». The two leaders even toasted during a State dinner at the " prosperity " Russian and Chinese peoples. "Russian-Chinese cooperation has truly unlimited possibilities and prospects"exclaimed Vladimir Putin during this meal.
Xi Jinping's trip to Moscow is an important support for the Russian head of state who has been targeted since last week by an arrest warrant from the International Criminal Court (ICC). Treated as an outcast by Westerners since the start of the conflict in Ukraine, Vladimir Putin can count on Beijing to break the isolation: Xi Jinping has thus invited him to visit China this year.
Kishida en Ukraine
Coincidence of the calendar? As Xi Jinping showed his support for Moscow, Japanese Prime Minister Fumio Kishida arrived in Ukraine on Tuesday, where Volodymyr Zelensky greeted a "powerful defender of the international order".
Fumio Kishida went in particular to the martyred city of Boutcha, near Kiev, where Russian soldiers are accused of committing atrocities while occupying it, and expressed his « indignation ». Speaking to the press alongside the Japanese leader, Volodymyr Zelensky announced that he would participate by videoconference in the G7 summit scheduled for May in Hiroshima.
Fumio Kishida was the only head of state or government in this group of seven of the most industrialized countries on the planet not to have made a trip to the Ukrainian capital since the start of the conflict in February 2022.
Faced with Chinese mediation on Ukraine, kyiv's allies have generally expressed their skepticism. Washington even accuses the Chinese authorities of considering supplying arms to Russia, which they deny.
On Monday, the head of American diplomacy, Antony Blinken, said that the world should not "not to be fooled by any tactical decision by Russia, backed by China or any other country, to freeze the conflict (in Ukraine) on its own terms".
Gas deal
Beyond strategic considerations, the meeting between Vladimir Putin and Xi Jinping confirmed the strengthening of the economic partnership between their two countries, particularly in terms of hydrocarbons.
The visit of the Chinese president to Russia comes at a time when the latter has massively reoriented its economy towards China, in the face of the heavy Western sanctions of which it is the target. In this context, Vladimir Putin announced on Tuesday that he had reached an agreement with Xi Jinping on the gigantic Siberian Force 2 gas pipeline project, which will allow Russia to supply 50 billion cubic meters of additional gas per year.
Earlier, the Russian head of state, anxious to find new outlets for hydrocarbons boycotted by Europe, had assured Xi Jinping that his country was "able to meet China's growing demand for energy". As a symbol, the Russian giant Gazprom announced on Tuesday that it had delivered a quantity « record » of gas via the cross-border gas pipeline "Siberian Force".
Source : Nouvelobs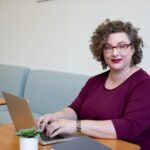 I have been working as a journalist for over 10 years. In that time, I have covered the news from all corners of the world, and written about everything from politics to business.I'm now a full-time author, and my work can be found at Global happenings. My aim is to bring you up-to-date news and views on global affairs, in a format that is easy to read and understand.