Court of the German city of Wiesbaden fined 1,500 euros for a man who wore a T-shirt with a symbol of Russian aggression – the letter Z. This money can go to help the victims of the war in Ukraine.
This is reported by the Frankfurter Allgemeine Zeitung. According to District Judge Karina Steinhauser, there are still no rulings from higher courts on this matter, but in the judicial district of Wiesbaden, it is a criminal offense to display the letter Z in public.
The 49-year-old resident of Wiesbaden of Russian origin, who works as an electrician, has lived in Germany since 1992 and has German citizenship. In addition, he regularly watches Russian media and it is from them that he receives information about the world and current events, so the man believes that "Nazis" came to power in Ukraine.
A T-shirt with the letter Z was given to him by a Russian friend, and he wore it at work in opposition to the Ukrainian flag that his employer defiantly raised on the company building in the Vallufer industrial park after the start of a large-scale war.
In court, a resident of Wiesbaden stated that did not know that he was committing a crime. So far, he regrets the choice of clothes, as well as the fact that he received information from Russian propaganda.
The man was ordered to five payments of 300 euros to close the case. These funds will go to the alliance of organizations "Germany helps" (Deutschland hilft), which, among other things, collect donations for the victims of the war in Ukraine.
We will remind, the Russian propagandist Nikita Mikhalkov huddled in ecstasy from what he saw the letter Z in one of the temples of Moscow. The odious director, who is famous for supporting Russian terrorism in Ukraine, published that the letter appeared in the temple "by the will of God."
As GLOBAL HAPPENINGS reported, in Russia, an unknown person threw a garbage truck with the letter Z in yellow and blue paint. The incident took place in Irkutsk at the intersection of Lermontov and Melentiev streets.
Source: Obozrevatel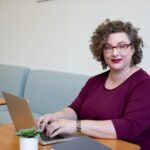 I have been working as a journalist for over 10 years. In that time, I have covered the news from all corners of the world, and written about everything from politics to business.I'm now a full-time author, and my work can be found at Global happenings. My aim is to bring you up-to-date news and views on global affairs, in a format that is easy to read and understand.