Official state visit to Moscow lasted two days and it was time for Beijing and the Kremlin to expand alliance and discuss reduction of tension in Eastern Europe
EFE/EPA/ATHIT PERAWONGMETHA / POOL
Chinese President Xi Jinping leaves Moscow, Russia, on Wednesday

the president of China, Xi Jinpingleft Moscow, Russiathis Wednesday, the 22nd, after his official state visit to meet with the Russian president, Vladimir Putin. The visit to the neighboring country lasted two days, the first of which was a meeting on global issues, such as the war in Ukraine, and the second for debates on bilateral partnerships and economics. A virtual meeting between Xi and the Ukrainian president, Volodymyr Zelensky, is expected at this time. The Chinese representative defended the reduction of tension and conflict in Eastern Europe and presented a 12-point peace plan for the war, which was pointed out by Putin as a possible solution. "We proposed that China associate itself with the search for a peace formula, saying: 'We invite you to dialogue, we await your response' and, so far, we have received only a few signals, but nothing concrete", said Zelensky about the wait for confirmation of the meeting with Xi after his visit to Russia. Xi and Putin even struck important political and economic deals during their meetings over the past two days. Trade between the two nations is expected to surpass the historic $200 billion mark this year, largely due to increased gas supplies to China in the context of the European boycott over the invasion of Ukraine.
*With information from EFE and AFP
Source: Jovempan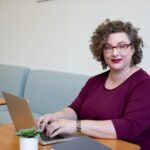 I have been working as a journalist for over 10 years. In that time, I have covered the news from all corners of the world, and written about everything from politics to business.I'm now a full-time author, and my work can be found at Global happenings. My aim is to bring you up-to-date news and views on global affairs, in a format that is easy to read and understand.