At least 30% of positions of trust in Brazil's civil service will be reserved for black and mixed-race people, according to a decree signed Tuesday (March 21) by President Luiz Inacio Lula da Silva.
"Racism is at the root of inequality, which is why we must fight it like vermin on a plantation", launched the left-wing president in Brasilia, where he signed the decree. He was accompanied by his Minister for Racial Equality, Anielle Franco, icon of the fight against racism and police violence.
In order to'"encourage the presence of black people in decision-making and management positions", the decree indicates that 30% of these positions within the public administration will be reserved for them. This objective must be achieved by the end of 2025, specifies the government in a note.
"The face of Brazilian society"
Lula, who in January began his third term as head of the country of 213 million people, pledged that his government would reflect "the face of Brazilian society"mostly black and mixed race.
Without the absence of racial and gender discrimination, "there will be no democracy"underlined the president.
Brazil is the last country on the American continent to have abolished slavery in 1888. It concentrates the largest black population outside of Africa.
But the scourge of racism is structural there: less than 5% of the executives of the 500 largest Brazilian companies are black or from a minority, according to a study carried out in 2021.
Source : Nouvelobs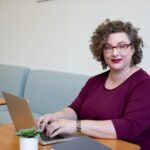 I have been working as a journalist for over 10 years. In that time, I have covered the news from all corners of the world, and written about everything from politics to business.I'm now a full-time author, and my work can be found at Global happenings. My aim is to bring you up-to-date news and views on global affairs, in a format that is easy to read and understand.