A French volunteer was recently killed in the Bakhmout region, the hot spot on the front line in eastern Ukraine, according to press information confirmed this Friday, March 24 by the Ministry of Foreign Affairs.
The regional daily "Ouest-France" reported on March 22 the death of Kevin D., a former humanitarian who left more than a year ago to fight alongside the Ukrainians. The 30-year-old was killed in undetermined circumstances near Bakhmout, where a bloody battle between Russian and Ukrainian forces has been going on for eight months.
"We have learned the sad news of this death. We send our condolences to his family."told AFP the Ministry of Foreign Affairs, in contact with the family.
Several French volunteers in Ukraine
"We recall that Ukraine, in its entire territory, is a war zone. In this context, it is strictly advised not to travel to Ukraine, whatever the reason.the ministry added.
Several French people went to fight in Ukraine, where an international legion under the orders of the army of kyiv gathers foreign fighters. Their number and that of those who were killed are not known.
Source : Nouvelobs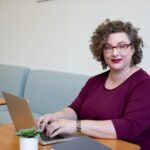 I have been working as a journalist for over 10 years. In that time, I have covered the news from all corners of the world, and written about everything from politics to business.I'm now a full-time author, and my work can be found at Global happenings. My aim is to bring you up-to-date news and views on global affairs, in a format that is easy to read and understand.