US President Joe Biden made attempts to have a telephone conversation with Chinese President Xi Jinping five weeks ago after the incident with a Chinese balloon shot down by an American fighter over US territory. However, the head of China ignored these attempts.
About it writes the edition Reuters. Experts state that relations between the United States and China have reached their maximum tension since 1970.
US President Joe Biden announced plans to hold a conversation with Chinese President Xi Jinping after an American fighter jet shot down a mysterious balloon belonging to China in February. The American leader intended to discuss this incident with his Chinese counterpart and "clarify relations."
But five weeks after that announcement, the conversation still hasn't taken place. At the same time, Xi Jinping, who did not find time for a telephone conversation with Biden, went to Moscow for several days, from where he made a statement together with Russian President Vladimir Putin condemning the United States.
Analysts say that since the 70s, relations between the United States and China have been in the most tense state. And Washington is busy thinking about how to reset its rapidly deteriorating relationship with Beijing. But the United States does not observe "reciprocity" in this aspiration.
A Biden-Sea call would have been an obvious first step. But despite the efforts of US diplomats, sources said the Chinese showed little interest in such a call, which would be their first known interaction since the November G20 meeting in Bali.
Earlier attempts to ease tensions during a meeting between US Secretary of State Anthony Blinken and China's top diplomat Wang I on the sidelines of the Munich Security Conference after the balloon incident only made matters worse.
"A source familiar with the conversation called it the most antagonistic U.S.-China interaction since the contentious talks in Alaska at the start of the Biden administration. The person said China refused to coordinate the meeting, forcing State Department East Asia chief diplomat Daniel Kritenbrink to personally and convention center to ask if this will happen," Reuters wrote.
China's outrage at the damage to the Chinese balloon further intensified after Biden, in a speech three days later, questioned Xi's position on the world stage: the displeasure of officials in Beijing, the newspaper writes, was replaced by rage.
"Name me a world leader who would switch places with Xi Jinping. Name one," Biden said at the time, hinting at the many domestic and foreign policy problems facing China.
The Chinese Embassy in Washington did not respond to the publication's request for comment on the current situation. And a US State Department spokesman said the US will continue to maintain "open and constructive lines of communication" with China.
"In the past, when relations have experienced a severe setback, such as after the 1989 Tiananmen Square massacre or the 1995-1996 Taiwan Strait crisis, the two countries have made serious efforts to restore a stable basis for their relationship. Now the level of suspicion, causticity and accusations dominate almost all exchanges, hindering meaningful interaction," Michael Swain, a Chinese expert at the Kuinsky Institute, was quoted as saying.
A senior US administration official said on Monday that Washington is urging China to keep channels of communication open. He stressed that Washington is giving Beijing the right to choose whether to hold the Xi-Biden phone call or reschedule Secretary of State Anthony Blinken's trip to China, which was postponed due to the balloon incident.
Rick Waters, U.S. Deputy Assistant Secretary of State for China, Taiwan and Mongolia, is now in China and a person familiar with his plans said he would likely try to lay the groundwork for Blinken's visit.
Recall that on March 23, China made a new statement about the war in Ukraine after Xi Jinping's visit to Moscow. In particular, Chinese Foreign Minister Qin Gang said that China is in favor of a diplomatic settlement of the war launched by Russia against Ukraine. At the same time, he called the Russian aggression a "Ukrainian crisis."
They also found "the main culprits of the war" in China, accusing "certain countries" of deliberately obstructing "peace talks" allegedly in their geopolitical interests. There was no condemnation of Russia for its aggressive invasion of Ukraine from the lips of the Chinese diplomat.
Source: Obozrevatel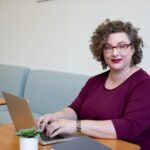 I have been working as a journalist for over 10 years. In that time, I have covered the news from all corners of the world, and written about everything from politics to business.I'm now a full-time author, and my work can be found at Global happenings. My aim is to bring you up-to-date news and views on global affairs, in a format that is easy to read and understand.