Audrey Hale was carrying two semi-automatic rifles and a pistol as she entered The Covenant School, where she killed three children and three adults last Monday.
EFE/EPA/METRO NASHVILLE POLICE DEPARTMENT
Audrey Hale, 28, was a trans man dealing with psychiatric issues, police said.

The trans man identified as Audrey Hale, 28, who killed three children and three adults at a high school nashvillein the southeast of U.S, last Monday, 27, bought and hid several firearms in his home while being treated for psychiatric problems, police reported this Tuesday. Two girls and a nine-year-old boy, two teachers and a school janitor were killed in the shooting, reigniting the bitter public debate over the right to bear arms in the United States. Nashville Police Chief John Drake told a news conference that Audrey Hale was being treated for an "emotional disorder" and that her parents, with whom she lived, believed he had purchased and resold a single firearm. But Hale was carrying two semiautomatic rifles and a pistol when he walked into The Covenant School, a Covenant Presbyterian Church educational center with about 200 students that he himself attended as a child. "Audrey Hale legally purchased seven firearms from five different locations," said Drake. "Three of these weapons were used in this horrific tragedy," Drake said.
The assailant, who was killed by police officers, had prepared maps that detailed the surveillance and entry points to the school. He also left a written manifesto suggesting that he was planning further attacks elsewhere. "He was under medical care due to an emotional disorder," added the officer. "His parents thought he didn't have guns. They were under the impression that she had sold the only gun she owned", but Hale "hid several guns around the house". Drake added that the children and adults killed were not targeted individually and the motive for the attack is still unknown.
*With information from AFP
Source: Jovempan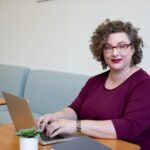 I have been working as a journalist for over 10 years. In that time, I have covered the news from all corners of the world, and written about everything from politics to business.I'm now a full-time author, and my work can be found at Global happenings. My aim is to bring you up-to-date news and views on global affairs, in a format that is easy to read and understand.