The Vatican has said that the head of the Catholic church may undergo further tests and that it is "possible" that he will spend the night in hospital.
Alberto PIZZOLI / AFP
Francisco was hospitalized this Wednesday, the 29th, for 'scheduled medical examinations'

The agenda for Thursday the 30th of the pope francis was canceled on Wednesday, the 29th, after the pontiff was hospitalized for "scheduled medical examinations", according to a Vatican source. "The pope's schedule has been suspended in case he has to undergo further tests," he declared, adding that it was "possible" that the head of the Catholic church would spend the night in hospital. The 86-year-old Argentine was hospitalized this Wednesday in Rome. "The Holy Father has been at Gemelli (hospital) since this afternoon for previously scheduled tests," said the director of the Holy See's press office, Matteo Bruni. Since 2021, when he spent 10 days in hospital due to an operation on the large intestine, Francisco, who declared that the surgery left sequelae, has been in poor health. In 2022, he started using a cane to help him walk when not in a wheelchair. He has a problem with his right knee and has ruled out surgery, advised by his doctors. The Argentine has osteoarthritis, also known as arthrosis, in his right knee.
The Vatican only reported that the Argentine pontiff is hospitalized, but did not clarify for how long or whether the hospitalization is related to the colon operation he underwent in July 2021. Francis, who celebrated 10 years of the papacy in March, participated in the general audience on Wednesday morning in St. Peter's Square, during which he appeared smiling as he greeted the faithful in his "popemobile". However, according to the photographers, he moved with difficulty and appeared to be in severe pain. Last year he made it clear that would relinquish the throne of Saint Peter in case his health prevents him from performing his duties and he is no longer able to do his job – he has a signed resignation letter. The Gemelli hospital is the medical center where Pope John Paul II was also hospitalized on several occasions and had a benign tumor in his colon removed in 1992. all kinds of speculations. In the various interviews given in recent months, the Latin American pope has raised the possibility of resigning, as did his predecessor in 2013, Benedict XVI, who died at the end of 2022. Last July, Francis confessed that he "could no longer travel" with the same pace as before and even mentioned that he might step aside.
In February, he clarified that the resignation of a pope "should not become fashionable" and that this idea "was not on his agenda at the moment". For a year now, Francisco has had a "personal health assistant", a nurse, who has been with him permanently. The health of popes has always been a "reserved matter" for the Vatican and generally kept secret. Argentine physician and journalist Nelson Castro recently presented a book in Rome on the health of popes and the illnesses they have suffered since Leo XIII and spoke privately on the subject with Francis. He told Castro that he had "fully recovered" and that he "has not felt limited since." He also confessed that when he lived in Argentina he treated back pain with Chinese acupuncture, that he suffered from "gallbladder stones" and that, in 2004, he had a "temporary" heart problem due to a slight narrowing of an artery.
*With information from AFP
Source: Jovempan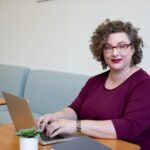 I have been working as a journalist for over 10 years. In that time, I have covered the news from all corners of the world, and written about everything from politics to business.I'm now a full-time author, and my work can be found at Global happenings. My aim is to bring you up-to-date news and views on global affairs, in a format that is easy to read and understand.