The head of the Catholic church's schedule was cancelled; The pontiff's health problems raise all sorts of speculations
Tiziana FABI / POOL / AFP
The pontiff's health problems raise all sorts of speculations

After reporting in the morning that the pope francis, aged 86, had been admitted to a hospital in Rome to undergo scheduled medical examinations, the Vatican announced this Wednesday afternoon, 29, that the pontiff has a respiratory infection and will be hospitalized for several days. Due to hospitalization, Thursday's schedule, 30, was cancelled. Sources at the medical center informed the local press that Francisco arrived in an ambulance after having heart and respiratory problems and that he was being examined at the institution's cardiology department. The information was not confirmed by the Vatican, which usually gives few details about the health of popes. Francis had to cancel an interview for an Italian television special about Holy Week. However, his unscheduled hospitalization contradicts information previously announced by the papal spokesman, which fuels all kinds of rumours. The pontiff, who has been using a wheelchair since May 2022 due to arthritis in his right knee, spent 10 days at the Gemelli hospital in July 2021 for a delicate colon operation. The pope later explained that this procedure left him with "sequelae", so he decided to rule out knee surgery, as advised by his doctors.
The pope's health problems often raise all sorts of speculations. In the various interviews given in recent months, the Latin American pope has raised the possibility of resigning, as his predecessor, Benedict XVI, did in 2013, who died at the end of 2022. Last July, Francis confessed that "he could no longer travel" with the same rhythm as before and even mentioned that he could leave. In February, he explained that the resignation of a pope "should not become fashionable" and that such an idea, "at the moment", was not on his agenda. For the past year, he has had a permanent "personal health assistant", a nurse. The health of popes has always been a "reserved matter" for the Vatican and generally kept secret. In conversation with the Argentine doctor and journalist Nelson Castro, who recently released a book on the health of popes and the illnesses suffered by them since Leo XIII (1878-1903), the pontiff said that he had "recovered completely" and that " had not felt limited since then." He also confessed that when he lived in Argentina he treated back pain with Chinese acupuncture, that he suffered from "gallbladder stones" and that, in 2004, he had a "temporary" heart problem due to a slight narrowing of an artery
Source: Jovempan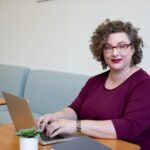 I have been working as a journalist for over 10 years. In that time, I have covered the news from all corners of the world, and written about everything from politics to business.I'm now a full-time author, and my work can be found at Global happenings. My aim is to bring you up-to-date news and views on global affairs, in a format that is easy to read and understand.