O central bank signed an agreement with the Chinese government so that commercial transactions between the countries are carried out in local currency and, later, converted into the money used in the destination country in a simplified way. In this way, operations can be paid in the Chinese currency yuan and received in reais, and vice versa. The memorandum of understanding signed by the countries seeks to make trade faster and less costly. The document points out that Banco Popular da China (PBC), equivalent to the Central Bank in the country, will be able to choose an institution to act in the exchange operation as an "offshore clearing bank in Brazil".
Among the benefits that will be provided by the agreement, according to the BC, are increased liquidity of the Chinese currency, maintenance of foreign exchange reserves in hard currency in the country, reduction of intermediaries in international payments and increased operational efficiency in transactions between the countries. With the novelty, operations between China and Brazil will no longer need to use the dollar as a reference currency. There is still no forecast for when the conversion instrument will be made available to companies in the country. For more than ten years, China has established itself as Brazil's main trading partner, reaching US$ 150.5 billion in exports and imports last year.
Source: Jovempan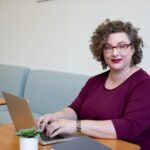 I have been working as a journalist for over 10 years. In that time, I have covered the news from all corners of the world, and written about everything from politics to business.I'm now a full-time author, and my work can be found at Global happenings. My aim is to bring you up-to-date news and views on global affairs, in a format that is easy to read and understand.