Despite the increase in messages about the potential misuse of assistanceprovided by the United States to Ukraine, inspectors did not notice serious violations in this area. America Controls Financial Aid Spending using a complex multi-level system of financial control.
Nicole Anjarella, Acting Inspector General of the United States Agency for International Development (USAID), stated this at a special meeting in the US Senate. She said that since beginning her tenure as USAID Inspector General, her office has received 178 reports of possible violations related to Ukraine. This number exceeds 556% of messages received in the previous eleven months.
According to the official, since the all-out war, the United States has established a special system of control over American aid to Ukraine at several levels and conducted an awareness campaign on how to report suspected violations.
"No major crimes detected so farrelated to US assistance to Ukraine. However, the increase in the number of reports indicates that the information campaign is working effectively and people know how and where to report potential misuse of USAID funds," she stressed.
Later, Nicole Angarella said that her office is now hosting two public investigations into possible misuse of US aidand five more are under preliminary investigation.
Recall that the United States shares the concern of the President of Ukraine Volodymyr Zelensky because of the allegations of corruption that have recently been made against Ukrainian officials. However, there is no evidence in the United States of any misuse of Kyiv's budgetary or defense support.
Source: Obozrevatel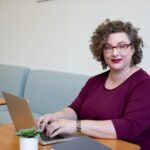 I have been working as a journalist for over 10 years. In that time, I have covered the news from all corners of the world, and written about everything from politics to business.I'm now a full-time author, and my work can be found at Global happenings. My aim is to bring you up-to-date news and views on global affairs, in a format that is easy to read and understand.