Leader of the Catholic Church was hospitalized to treat infectious bronchitis, and, according to a medical bulletin, he recorded an improvement in his health in recent days
JONATHAN NACKSTRAND / AFP
The pontiff's recent health problems have raised rumors of resignation

The health status of Pope Francis has improved and the pontiff will be able to be discharged this Saturday, 1st. The information was released by Vatican this Friday, the 31st. At the age of 86, Jorge Bergoglio was admitted to the Gemelli hospital on Wednesday, the 29th, to treat an infectious bronchitis. According to Vatican sources, the pontiff spent a "quiet" night on Thursday, the 30th. The medical bulletin reported that the antibiotic treatment "produced the expected effects" and confirmed the possibility of the leader's discharge. Catholic church. Even before the release of the bulletin, the Vatican had already reported that the pontiff had improved and returned to work. Francis is hospitalized in a private room reserved for pontiffs on the 10th floor of the hospital. Other popes, such as John Paul II, have already been interned there. Francisco was hospitalized after facing "breathing difficulties" and underwent tests, which showed a respiratory infection. On social media, the Pope said he was "moved by the many messages received" and thanked them for their support.
With the improvement and the possibility of discharge, in theory, the Pope will be able to participate in the events of Holy Week. However, his presence is still uncertain. Cardinal Giovanni Battista Re, dean of the College of Cardinals, told an Italian news agency that the Pope will be able to preside over the rites of Holy Week. "Based on the information I have, the pope will leave the Gemelli tomorrow (Saturday) and will preside over all the rites of Holy Week," the cardinal said. However, the Vatican has not yet taken an official position on the subject. The celebrations of Easter begin on Palm Sunday, April 2, with a mass.
Francis' hospitalization surprised the faithful, as the pontiff normally attended the general audience in St. Peter's Square on the same day he was hospitalized. In 2021, the Argentine was hospitalized for several days for colon surgery and revealed that the operation left sequelae. Medical conditions also forced the cancellation of audiences and the postponement of a trip to Africa in 2022. The pontiff is accompanied by a medical team frequently, whether in the Vatican or on his travels. The move is seen as necessary given the church leader's advanced age and medical history. Recent health problems have sparked rumors of Francis' possible resignation, following the example of Benedict XVI, who resigned in 2013.
*With information from AFP
Source: Jovempan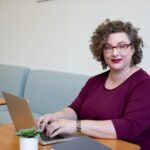 I have been working as a journalist for over 10 years. In that time, I have covered the news from all corners of the world, and written about everything from politics to business.I'm now a full-time author, and my work can be found at Global happenings. My aim is to bring you up-to-date news and views on global affairs, in a format that is easy to read and understand.